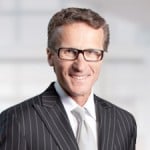 By Randy Quarin, Senior Recruiter
Whether you're actively job searching or not, there's no better time than the present to shake the dust off your resume.  You never know when you'll be presented with a job opportunity worth pursuing, so it's always smart to be prepared with an updated, edited, tailored resume.
1. Integrate Key Words from the Job Posting
This might seem like the oldest trick in the book when it comes to resume writing, but you'd be surprised how many people skip this simple step.  Your resume should be tailored specifically to each position you apply to.  This doesn't mean lying, it means focusing on your experience that most specifically relates to that position.
For example, if the job description asks for 'experience with SAP' make sure that is highlighted at the top of your resume in your summary.  i.e. 5 years of experience using SAP.
2. Describe Accomplishments Instead of Listing Duties
It may be tempting, but please, please do NOT describe a past role by copy and pasting a list of duties from your original job description.  Definitely DO include what you did in the role, and try using your old job description as a guide.  For each item, describe what you accomplished in that area.
Reception duties (X)
Organized and maintained 10 calendars; booked 25 meetings daily (✓)
Implemented a new filing system to reorganize over a thousand client files (✓)
3. Be Specific (Avoid Fluff)
This point expands on the above accomplishments vs. duties tip.  People tend to include fluff words like 'hard-worker', 'reliable', and 'organized' in their resumes.  This is a bad habit most of us developed in our early resume writing days, when we didn't have a lot of concrete experience to fill the page.
Instead of fillers, try to use specific examples to show clearly why you're a hard worker, reliable, and organized.  The more specific you can be, the better, and keep in mind integrating key words and traits central to the position.  Provide percentages and numbers as often as possible.
Examples:
Managed a team of 10 Collections Clerks, and collected over 1 million in revenue within the first year
Increased over-all company revenue by 10%
Implemented new strategies for process improvement, decreasing daily individual work-load by 20%

4. Explain Gaps
Many of us take time off from working for one reason or another, sometimes by choice, sometimes not.  Either way, if you have a gap or gaps on your resume, don't let them be the elephant in the room that you hope no one notices; make sure to address significant gaps and explain why you weren't working at the time(s).  If you haven't been working for a year or two years, indicate briefly why the gap has occurred, and take the guessing away from the recruiter.  Often gaps on a resume can be seen as a red flag, so why not get ahead and eliminate that flag before it is raised.
5. Watch Out For Careless Mistakes
Hey, we're human, we all make mistakes… but a sloppy resume can infer that you'd be a sloppy employee, so remember the fundamentals:
Remember to include dates – how long were you with ACME Inc.? 3 months? 5 years? It makes a big difference.

Avoid having a "wall of text" – use bullet points, not paragraphs. 

Alternatively, avoid the opposite – i.e. 1 bullet point per role that doesn't emphasize your accomplishments.

Contact information – You'd be surprised how often I see a resume with no email address or phone number.  You may be perfect for the job but if I can't contact you you'll never know.
Taking the time to perfect and tailor your resume is more time consuming than firing off the same generic copy to 50 positions… or simply adding your most recent job in a time crunch… but I can promise you it's worth it.  If you keep these five tips in mind, it will increase your chances of getting a call back.
For more resume and other tips, check out our Headhunter Insights blog category. 
IQ PARTNERS is a Recruitment Agency with offices in Toronto, Montreal, Vancouver, & Halifax. We help companies hire better, hire less & retain more. We have teams of specialist recruiters in Financal Services & Insurance, Marketing Communications & Media, Emerging Tech & Telecom, Consumer Goods & Retail, B2B & Industrial, Technology, Accounting & Finance, HR & Operations, Energy, Mining & Engineering, Life Sciences, and Construction, Property & Real Estate. IQ PARTNERS has its head office in Toronto and operates internationally via Aravati Global Search Network. Click here to view current job openings and to register with us.