A new year is an opportunity to do things better than in the past. It's time to look back and identify key areas in your business where you can improve. Considering the current economic landscape and the challenges many companies face in recruiting top talent, you're probably looking for ways to improve your hiring practices in 2023 (like most companies). 
Below, our executive search experts offer up some unique ways to help you hire better in 2023: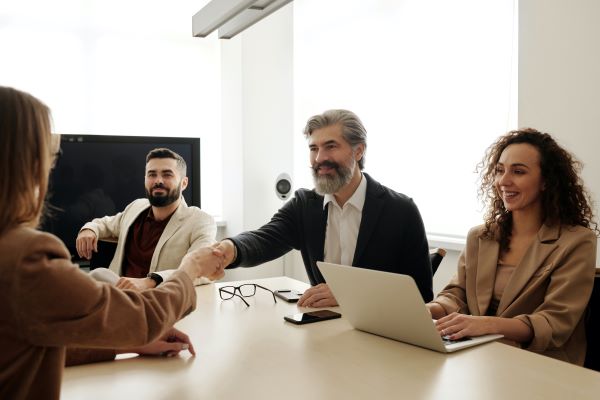 Optimize your career site 
Having a webpage or career site to list available jobs is common in many industries, especially in organizations that hire on a regular basis. But there is a great opportunity to get more eyes on these posts through search engine optimization (SEO). When you invest in optimizing your career page or site for search, you make it easier for job candidates to find you. When more people find you and apply, it will take the pressure off your hiring manager to go out and look for candidates. 
Double down on your top sources of talent
Finding talent is a challenge today. But if you have a source that continually helps you fill roles, then put more time and effort into this recruiting tool. Giving more attention to the top source of hiring can help you optimize it to yield even better results. 
This source can be many things. It could be an online job board, a partnership with an academic institution, or a recruitment agency. 
Spruce up your employee referral program
Employee referral programs are nothing new. But they are a valuable means to help improve your hiring process. If you don't have a referral program in place, 2023 is the time to start one. If you do have a program in place, then it's time to do something unique. While it's common practice to offer a small monetary reward if an employee refers a new hire, there are many other ways to incentivize employees to be active participants in the recruiting process. 
For example, you could offer increasing monetary rewards, vacation days, or even annual prizes for the employee with the most referrals. 
Focus on quality over quantity
Talent pools are shallow. Competition is fierce. So rather than treating hiring as a numbers game, focus on quality candidates when they present themselves. Agility is paramount. If you identify a great candidate, focus your efforts accordingly. 
Get More Toronto Executive Search Advice Below
Will an Economic Downturn Mean the End of Workplace Flexibility?
5 Rookie Mistakes You're Making in Your Hiring Process
Why It's Crucial to Diversify Your Team, and 8 Ways to Do It