Diversity matters. It has a greater impact on business than many realize. Our executive search team in Toronto talks about why it's important to have diversity and ways you can diversify your team: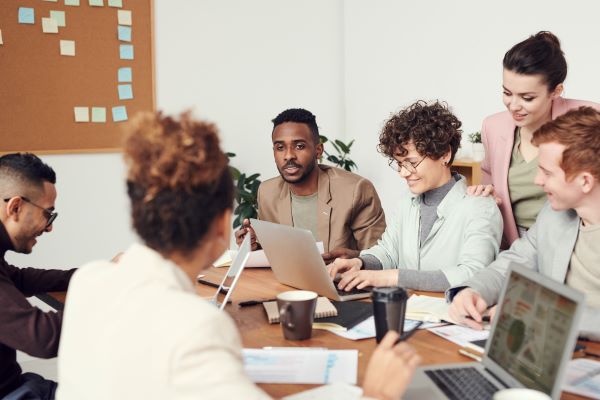 Why Is It Important To Have A Diverse Team?
Having a diverse team, regardless of your industry or function within the organization can bring about many key business advantages. Here are some of the reasons to have a more diverse team:
Creativity: Different people come up with different ideas. Collaboration allows you to combine ideas to create more creative outcomes.
Innovation: You can leverage the skills, experience, and knowledge of your team to create unique solutions.
Different perspectives: Individuals from different cultures and backgrounds approach doing things from a different perspective. The more perspectives you consider, the better the quality of decisions you make.
Attracting new employees: Diversity is a selling point when recruiting new talent. You can create a larger and more inclusive talent pool.
Better business decision-making: A diverse team is more well-rounded. This enables leaders to take in more information and make better quality decisions and better results
How To Diversify Your Team?
We know diversity is important and it can have a significant impact on business results. The question is, how do we diversify our team? When do we do it and how can we do it in a way to make our organization better?
You can think of diversity from multiple perspectives: culture, gender, experience, industry, skills, and age. But what you really need to do first is take a step back and look at your team as it currently exists.
How diverse is your team?
What diversity gaps exist?
What skills and experience could you benefit from adding to your team?
Where are your shortcomings?
Understanding your team as it currently exists is a starting point. Then you can start to make your team more diverse based on the areas you have identified need to be improved. Here are some things you can do:
Identify bias in your hiring and recruiting process
Work with an executive recruiter to refine your hiring process
Look for talent in different areas – use different platforms
Look for diverse talent – change your qualification and skill requirements
Build diversity into your core messaging
Make diversity part of your company identity
Offer greater flexibility and a work environment that is welcoming for all people
Always look for ways to be more inclusive
No company is perfectly diverse. But when you prioritize it, your company can evolve into a more diverse and inclusive organization.
Learn More About How To Diversify From Executive Search Team
4 Ways To Increase Diversity Through Improved Recruitment
3 Companies That Are Getting Diversity Right
The Importance of Diversity in the Workplace
IQ PARTNERS is an Executive Search & Recruitment firm supporting clients across the country. We help companies hire better, hire less & retain more. We have specialist teams of recruiters in Executive Search / Board & C-Suite, Technology, Media, Digital & Marketing, Accounting & Finance, Financial Services & Insurance, Cannabis, Startup, Data Science, Consumer, eCommerce & Retail, Operations & HR, Manufacturing, Supply Chain & Engineering, Legal & Professional Services, Pharmaceutical & Life Sciences, Non-Profit & Sustainability, and Sales. Click here to view current job openings and to register with us.