You are not alone if you feel like you are not where you should be in your career. Many people feel this way. For some, it's because of uncontrollable factors, but for many others, you could be the main reason that is holding you back. This is referred to as imposter syndrome and our legal recruiters will talk about what this is and how it can prevent you from taking career risks.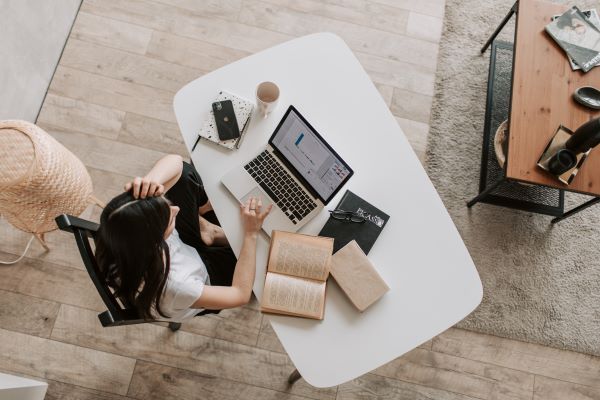 What Is Imposter Syndrome?
Imposter syndrome is the feeling that you are not good enough even though you have had some success in your career. Gill Corkindale of Harvard Business Review provides this definition:
"Imposter syndrome can be defined as a collection of feelings of inadequacy that persist despite evident success. 'Imposters' suffer from chronic self-doubt and a sense of intellectual fraudulence that override any feelings of success or external proof of their competence."
"They seem unable to internalize their accomplishments, however successful they are in their field. High achieving, highly successful people often suffer, so imposter syndrome doesn't equate with low self-esteem or a lack of self-confidence," he adds.
How Can Imposter Syndrome Prevent You From Taking Career Risks?
Imposter syndrome can be a potentially damaging frame of mind that can get in the way of you achieving your career goals.
Its commonly triggered when a new opportunity or success occurs. You may achieve something in your life, such as:
Graduating college
Starting a new job
Getting a promotion
Achieving a career milestone
But rather than be happy about the accomplishment, you distort the situation in your mind. You start to have negative thoughts that are based on anxiety or even fear.
Rather than celebrate, you question things. You question if you are worthy of what you achieved. You become insecure and start to question the validity of your accomplishment.
Several things could make you more likely to experience imposter syndrome. The most common are childhood experiences, how you are socialized, your gender, your birth order and even your generation. In some cases, the syndrome can be rooted in perfectionism.
So how does this affect your career?
When you experience the anxiety and depression that are associated with imposter syndrome, it can distort the decisions you make about your career.
You might refrain from applying for a job
You could be fearful of leaving your current job
You may not think you are good enough to apply for a promotion
You could procrastinate and put off certain tasks
You could also over-prepare for things – exhausting yourself when it's not required
If this sounds like you, speak with a mentor or trusted advisor. Make a list of your achievements and refer back to them when you question yourself. It's important to always know your worth so you can make the best moves for your career now and into the future.
Get More Advice From Our Legal Recruiters
4 Things Legal Recruiters Like to See on Your Resume
Why Your Resume Is Holding You Back From Getting the Job You Want
Is Now a Good Time to Make a Career Move?
IQ PARTNERS is an Executive Search & Recruitment firm supporting clients across the country. We help companies hire better, hire less & retain more. We have specialist teams of recruiters in Executive Search / Board & C-Suite, Technology, Media, Digital & Marketing, Accounting & Finance, Financial Services & Insurance, Cannabis, Startup, Data Science, Consumer, eCommerce & Retail, Operations & HR, Manufacturing, Supply Chain & Engineering, Legal & Professional Services, Pharmaceutical & Life Sciences, Non-Profit & Sustainability, and Sales. Click here to view current job openings and to register with us.