Businesses have ups and downs. Some have to do with the seasonality of an enterprise. Often, a business can be affected by the current state of the economy. Recessions happen and your business needs to be prepared to weather the storm or you could risk putting your company in jeopardy.
Working in executive search in Toronto, we've worked with companies across countless industries. One commonality our executive recruiters see is successful companies have effective strategies to recession-proof their businesses. Below, we share some of these strategies: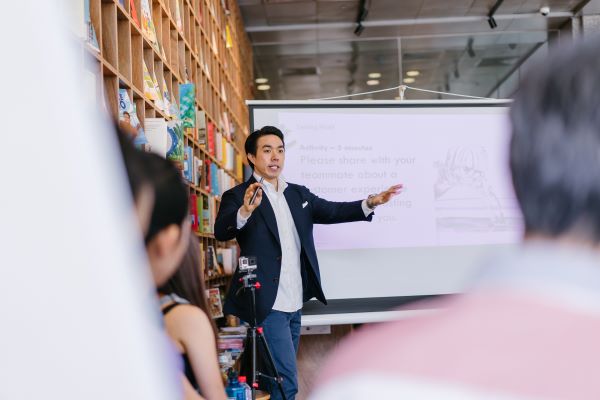 Have an adaptable business model
Change is a constant in the business world. Things are ever-evolving. Industry-leading companies are well equipped to adapt to changes in the marketplace as they happen. The pandemic was a great example of what to do and not to do during uncertain times. A recession presents many similar challenges. Having the flexibility to pivot and adjust how you operate is a key factor to coming out of a recession in good shape.
Operate lean
Cutting the bloat in your operations budget is always a good business practice. But you also need to find the balance between offering quality products and services and keeping your budget in check.
Create an agile workforce
Your employees can be greatly affected during a recession. One of the quickest ways to cut costs is to lay off some of your staff. But you can prevent this or at least minimize the impact of a recession on your staff by creating an agile workforce.
Failure to create an agile workforce now can create disruptions to your business, forcing you to lay off a lot of people, and negatively impacting your employer brand and culture. Hiring can get out of hand during growth phases or when the economy is strong.
Therefore, it's important to carefully consider each person you add to your organization. It's not just who you add, but how you add them. You don't immediately need to think full-time when hiring. Consider contractors, freelancers, and part-time employees. The same holds true for when you start to come out of a recession. Proceed with caution and only hire for what you need. You can always turn that contract or freelance role into a full-time position in the future.
Check Out These Blogs From Our Executive Search Team in Toronto
Have Recession Fears Started to Impact the Job Market?
5 Simple Ways to Make Your Workplace More Flexible Post-COVID
Is It Time to Look Beyond Local Borders? National Recruitment in 2022
IQ PARTNERS is an Executive Search & Recruitment firm supporting clients across the country. We help companies hire better, hire less & retain more. We have specialist teams of recruiters in Executive Search / Board & C-Suite, Technology, Media, Digital & Marketing, Accounting & Finance, Financial Services & Insurance, Cannabis, Startup, Data Science, Consumer, eCommerce & Retail, Operations & HR, Manufacturing, Supply Chain & Engineering, Legal & Professional Services, Pharmaceutical & Life Sciences, Non-Profit & Sustainability, and Sales. Click here to view current job openings and to register with us.