We are a product of our past actions. Everything that you have in your life today is a result of the decision you made in the past. Your career operates the same way. Each decision you made when you were going to school, the skills you've acquired, and where you have worked have an impact on the professional you are today.
As a Toronto recruitment agency, we've seen it time and time again. Those who have success today made good career moves from day one. Below, our recruiters provide you with some advice about career moves you should make now that you'll be happy about when you look back 20 years from now: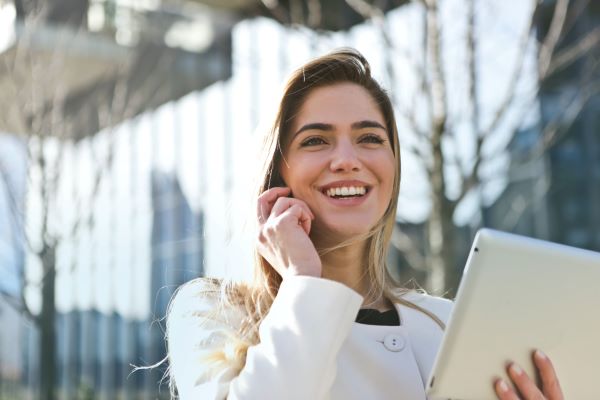 Follow your passion
Too many people chase the money. This often leads to getting into careers that one has an interest in, but is not passionate about. If you have a passion for what you do, you'll have that extra drive to succeed and rise. When you do this, the money will come too. Follow your passion and be happy with what you do.
Invest in yourself
Once you finish school, your education should continue for the duration of your career. Invest in yourself as much as possible to develop your skills and knowledge. Take professional development courses, add new credentials to your resume, and look for ways to improve yourself. This includes your mental and physical health.
Don't allow others to interfere with your plan
We all have an idea of how we want our careers and lives to play out. Don't allow others to influence what you want to do with your life. Listening to other perspectives, getting opinions and advice, and collecting information is one thing. But don't let others affect the decision you make for yourself.
Take that risk
Should you stay or should you go? There will come a time when you will have the opportunity to go outside of your comfort zone. Perhaps it will be somewhat of a risky career move. But if you do your homework and consider all angles, if the move has more pros than cons, consider taking it. No one wants to look back on life with regret.
Get More Advice on Our Toronto Recruitment Agency Blog
Is Now a Good Time to Make a Career Move?
Interviewing for Multiple Jobs? 4 Things You NEED to Do
3 Creative Ways to Address Gaps in Your Resume
IQ PARTNERS is an Executive Search & Recruitment firm supporting clients across the country. We help companies hire better, hire less & retain more. We have specialist teams of recruiters in Executive Search / Board & C-Suite, Technology, Media, Digital & Marketing, Accounting & Finance, Financial Services & Insurance, Cannabis, Startup, Data Science, Consumer, eCommerce & Retail, Operations & HR, Manufacturing, Supply Chain & Engineering, Legal & Professional Services, Pharmaceutical & Life Sciences, Non-Profit & Sustainability, and Sales. Click here to view current job openings and to register with us.