A lot has changed over the past few years. We are now operating in a post-pandemic environment where people are back in the office and things are somewhat back to pre-COVID circumstances.
During this time there was a significant shift in the workforce. More people than ever are working remotely, a hybrid work model has become preferable, and many took the pandemic as an opportunity to join others in the "great resignation" and make a shift in their career focus.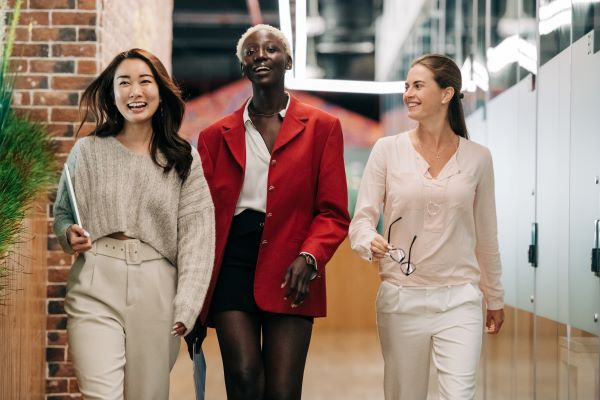 We're now more than 6 months into the great reshuffling. Some have found better situations, some are still figuring out their next move, while others have found the grass isn't greener. So, is now a good time to make a move?
Below, our Toronto recruiters highlight some of the pros and the cons of making a career move right now.
Pros of making a career move right now
Lots of job openings: There is a significant number of job openings right now. There are opportunities in most industries. Now is a great time to make use of your transferable skills and apply them to a new career path.
Employers are investing in people: Employers are more open to working with experienced professionals from other industries. They are offering extensive onboarding and training programs. Employers are seeing the value of hiring great people first and then equipping them with the tools they need to be successful.
You have negotiation leverage: It's a candidate's market. If you are an experienced talent, you will have more leverage to negotiate your job offer. This can help you make more money, get a better job title, and have more benefits and perks included in your compensation package.
It's the perfect opportunity if you're unhappy: If you are unhappy and have been contemplating a move, current circumstances have made it a great time to move on and explore a new path.
Cons of making a career move right now
Demand is changing: While there were seemingly endless opportunities at the onset of the great reshuffle, demand is shifting. Some industries you may have been considering are no longer hiring as much as in the past.
Restarting: When you make a career change, you could lose what you've already built up, especially if you switch career paths or industries. You'll need to rebuild your personal brand within your new role.
Competition can be strong: Even though it's a candidate's market, the competition for highly sought after roles can be fierce. More people than ever are considering a change, meaning potentially more people to compete with.
What if it doesn't work out? The grass isn't always greener. A lot of things are still changing. A new career may not work out as you anticipated. Don't make a change for change's sake. Have a plan and be sure you want to seek out a new job before taking action.
Get More Advice From Our Toronto Recruiters
Need a Lifestyle Change? 5 Careers That Are in High Demand Right Now
Hearing Crickets? 7 Reasons Employers Aren't Calling You Back
Interviewing for Multiple Jobs? 4 Things You NEED to Do
IQ PARTNERS is an Executive Search & Recruitment firm supporting clients across the country. We help companies hire better, hire less & retain more. We have specialist teams of recruiters in Executive Search / Board & C-Suite, Technology, Media, Digital & Marketing, Accounting & Finance, Financial Services & Insurance, Cannabis, Startup, Data Science, Consumer, eCommerce & Retail, Operations & HR, Manufacturing, Supply Chain & Engineering, Legal & Professional Services, Pharmaceutical & Life Sciences, Non-Profit & Sustainability, and Sales. Click here to view current job openings and to register with us.