Understanding Generation Z and their role in the workplace is an essential part of your recruiting strategy going forward. They are entering the workforce in large numbers and are the future of your organization. They will soon overtake millennials as the largest generation in the world.
Growing up in the internet age, they are tech-savvy and have a very different outlook on their careers. They are motivated less by money and more by things like job security. So, if you want to attract the best talent from this generation, it's essential that you offer a company culture that is in alignment with what Gen Z is seeking in an employer.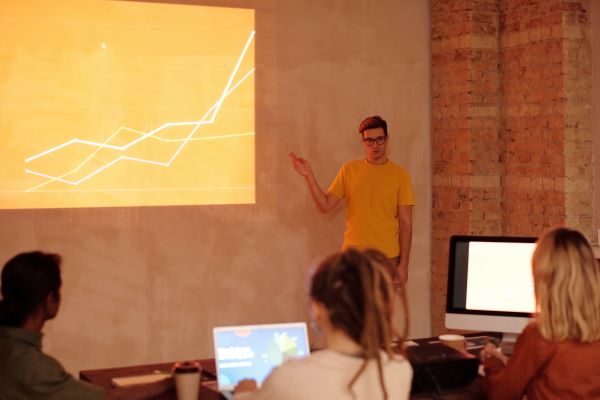 Here are non-financial ways for companies to attract Generation Z candidates:
1. Promote work-life balance
We've heard a lot about stress, anxiety, and burnout in recent years. Offering employees an environment that is rooted in work-life balance has become essential. And it's a very important consideration for Gen Z candidates. Offer a culture that prioritizes the health of your employees. Have formal policies in place that address mental health. Offer Employee Assistance Programs (EAP) that support your employees' ability to live a healthy lifestyle at work and at home.
2. Invest in your people
Gen Zers prefer a stable work environment. They want a place where they can lay roots and grow. So, they are looking for employers who have well-designed and successful professional development, mentorships, and training programs. They want to work for companies that invest in their people and are focused on the long term. They are retention-focused.
3. Focus on inclusivity
Gen Z is perhaps the most diverse generation we've experienced. They value diversity and inclusivity like no other generation before it. They have an expectation that employers will adopt and share their core beliefs about diversity and inclusion. To attract Gen Zers, you need to communicate how your company workplace is inclusive and the programs you have in place to ensure everyone has an equal opportunity to thrive.
4. Trust, collaboration, and transparency
Gen Zers want to be part of the conversation. They want to be able to have their voices heard and have the opportunity to make an impact. They value honesty and transparency from the leadership team and want to be contributing members of the organization.
More Recruiting Insights on Our Blog
X vs. Y vs. Z. 4 Secrets to Hiring and Managing Different Generations
5 Recruiting Tips for Attracting a Multigenerational Workforce
4 Tips for Hiring Generation Z Candidates
IQ PARTNERS is an Executive Search & Recruitment firm supporting clients across the country. We help companies hire better, hire less & retain more. We have specialist teams of recruiters in Executive Search / Board & C-Suite, Technology, Media, Digital & Marketing, Accounting & Finance, Financial Services & Insurance, Cannabis, Startup, Data Science, Consumer, eCommerce & Retail, Operations & HR, Manufacturing, Supply Chain & Engineering, Legal & Professional Services, Pharmaceutical & Life Sciences, Non-Profit & Sustainability, and Sales. Click here to view current job openings and to register with us.