Generation Z (Gen Z) is quickly infiltrating the workforce. Born between the mid-nineties and mid-tens, this new crop of talent is finishing university and launching their careers.
It's estimated that by 2020, they will make up about one-quarter of the workforce. Companies need to pay attention and adjust their recruiting strategy to attract this next generation of talent. As with generations past, you'll need to make adjustments to your recruiting strategy to successfully attract the cream of the crop from this new group.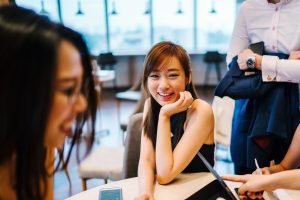 "The oldest members of Gen Z are already hard at work, so we've had a chance to see what makes them tick. This generation has already proven themselves radically different from their Millennial predecessors, so the same hiring strategies might not work for them," says Samantha McLaren on the LinkedIn Talent Blog.
McLaren offers some great insights into how you can adjust your recruiting strategy to attract Gen Z candidates:
1. Review Your Online Recruiting Strategy
Do you have a strong brand presence online on the platforms Gen Z frequents? Gen Z is more likely than previous generations to judge your online presence and the online recruiting experience you offer. They grew up with the internet and social media is a part of their daily life. Toronto recruiters suggest you reassess your online presence and ensure you are effectively engaging with this new generation of workers.
2. Integrity and Honesty Matters
Gen Z cares about what your brand stands for. Ethics issues, questionable practices, and shady tactics are not accepted. They want to work for companies that are purpose-driven. They value open and honest communication. An effective and efficient recruiting process matters.
3. Offer Flexibility
Gen Z are independent. The internet has shaped the way they approach work. They want roles that are not restricted to traditional work conditions. They want a strong work-life balance, they want to work hard and be afforded the opportunity to advance their career.
4. Offer Stability
Gen Z prefer employers who can offer stability and the opportunity to grow within the organization.
"Gen Z is significantly more risk-averse than previous generations, likely stemming from growing up during a period of economic uncertainty and unrest," says McLaren.
Place an emphasis on job safety and long term employment and career development.
Get More Hiring Advice From Our Expert Toronto Recruiters
6 Reasons Why Your Company Is Attracting Poor Quality Candidates
5 Ways Social Media Can Help You Recruit Talent
You've Made a Poor Hiring Decision, What Next? 4 Ways to Handle a Bad Hire
---
IQ PARTNERS is an Executive Search & Recruitment firm supporting clients across the country. We help companies hire better, hire less & retain more. We have specialist teams of recruiters in Executive Search / Board & C-Suite, Technology, Media, Digital & Marketing, Accounting & Finance, Financial Services & Insurance, Cannabis, Startup, Data Science, Consumer, eCommerce & Retail, Operations & HR, Manufacturing, Supply Chain & Engineering, Legal & Professional Services, Pharmaceutical & Life Sciences, Non-Profit & Sustainability, and Sales. IQ PARTNERS has its head office in Toronto and operates internationally via Aravati Global Search Network. Click here to view current job openings and to register with us.