There is a reason you are attracting poor quality job candidates. There are oversights somewhere in your recruiting strategy. Recruiting top talent is not easy, and even the slightest mistake could affect your ability to attract the right type of candidates.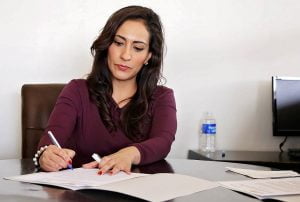 According to Toronto recruiters, here are 6 possible reasons why your company is attracting poor quality candidates:
1. Your Recruiting Process Is Taking Too Long
One of the most common issues with the hiring process of companies is it's too protracted. Your company takes too long to make a hiring decision, there are too many steps, or there are certain actions within the process that cause candidates to disengage. At a time when top-quality talent is scarce, you need to act quickly before another organization snatches them up.
2. Poor Job Ad Targeting
Are you posting your job ads in the right places? There are many different mediums and websites where you could post your ad. But, if you are not posting them where your targeted candidates exist, you'll have a tough time getting the right type of applicant.
3. Poorly Written Job Ads
You can't expect a generic and overly used job ad to attract the best of the best. You need to generate interest and grab their attention.
Do your ads excite candidates? Are you clearly explaining why the job is a great opportunity? Is there a clear benefit for the applicant? Think outside the box. Write something that will stand out among the countless other job ads candidates are reading online.
4. Too Complex of an Application Process
Is your application process simple to follow? If you make the application process too complex or if it has too many steps, you make it less likely for candidates to apply. Avoid asking for too many requirements upfront, keep the job ad a reasonable length, and have a clear step-by-step process for how to apply for the job.
5. Poor Employer Brand
Have some negative reviews online? If you have a poor reputation within your industry, people will be less likely to reply to your job ads. Social validation plays a big role in the recruitment process. Make sure to use testimonials, positive reviews, and employee stories to build a strong and desirable employer brand.
6. You're Not Going After Passive Candidates
The majority of top candidates for jobs are considered passive candidates. They have a job, may not be actively looking, but are willing to listen to new opportunities. If you are not actively recruiting passive candidates, you are missing out on some of the best candidates available.
Get More Advice From Our Expert Toronto Headhunters
Why You Need a Talent Pipeline – 5 Reasons
How to Make Your Hiring Process More Efficient – 5 Steps
How to React When You Think an Employee Is Going to Quit – 4 Steps
---
IQ PARTNERS is an Executive Search & Recruitment firm supporting clients across the country. We help companies hire better, hire less & retain more. We have specialist teams of recruiters in Executive Search / Board & C-Suite, Technology, Media, Digital & Marketing, Accounting & Finance, Financial Services & Insurance, Cannabis, Startup, Data Science, Consumer, eCommerce & Retail, Operations & HR, Manufacturing, Supply Chain & Engineering, Legal & Professional Services, Pharmaceutical & Life Sciences, Non-Profit & Sustainability, and Sales. IQ PARTNERS has its head office in Toronto and operates internationally via Aravati Global Search Network. Click here to view current job openings and to register with us.