Hiring today has never been more challenging. With low unemployment rates and more companies competing for the same talent pool, it's vital for your organization to be proactive about your recruiting process. One way to be proactive is to develop a talent pipeline.
A talent pipeline allows you to build long term relationships with professionals in your industry. It provides you with a source of talent should you need to hire in the future.
According to Toronto recruiters, here are some of the top benefits of creating a talent pipeline:
1. Access to Prequalified Candidates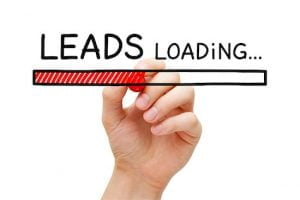 When you have a hiring need, your company will feel the pressure to fill the vacancy as soon as possible. Rather than going into the hiring process cold, a talent pipeline provides you with access to prequalified candidates you've already connected with. You may already have an idea of whether they fit the company culture and meet the job requirements.
2. You Will Reduce Your Time to Hire
A talent pipeline can help you reduce your time to hire. You will already be ahead of the game when a hiring need arises. Since you already have relationships with potential candidates, you don't need to look for them. You already know who to contact and bring in for a job interview. You can use the time you would otherwise spend seeking out candidates to create specific recruitment campaigns for individuals you've already identified.
3. Minimal Business Disruption
Job vacancies cause a disruption in your regular flow of business. A strong talent pipeline will help you fill the vacancy faster, with the best candidate for the job. You can quickly refill vacancies and get ramped back up effectively, minimizing the negative effects of a job vacancy.
4. Reduce Hiring Cost Long Term
Even though you will need to invest some money upfront to establish your talent pipeline, it provides you with a long term benefit. You will hire more efficiently, hire better candidates, reduce turnover, which all helps to lower your recruitment costs overall.
5. Build Your Employer Brand
A talent pipeline can help you establish a strong employer brand. You can use your connections and relationships with industry professionals to highlight the benefits of working with your company. You can build trust and make your company the desired place to work.
Get More Recruiting Tips From Toronto Recruiters
5 Tips to Close a Top Job Candidate Who Has Multiple Job Offers
Trouble Recruiting? These 4 Tips Will Help
5 Ways Social Media Can Help You Recruit Talent
---
IQ PARTNERS is an Executive Search & Recruitment firm supporting clients across the country. We help companies hire better, hire less & retain more. We have specialist teams of recruiters in Executive Search / Board & C-Suite, Technology, Media, Digital & Marketing, Accounting & Finance, Financial Services & Insurance, Cannabis, Startup, Data Science, Consumer, eCommerce & Retail, Operations & HR, Manufacturing, Supply Chain & Engineering, Legal & Professional Services, Pharmaceutical & Life Sciences, Non-Profit & Sustainability, and Sales. IQ PARTNERS has its head office in Toronto and operates internationally via Aravati Global Search Network. Click here to view current job openings and to register with us.