Being thorough during the hiring process is very important. You want to make sure you've considered all avenues, spent ample time interviewing and assessing candidates, and have made the right hiring decision. However, it can be just as important to hire quickly. You need to have the right balance between being diligent and agile. Move too quickly, and you could make a hiring mistake. Take too long, and you risk losing a top candidate.
It's challenging to find and hire the best candidate. You need an efficient hiring process. According to Toronto recruiters, here are some of the best ways to make your hiring process more effective and efficient:
1. Write Precise Job Descriptions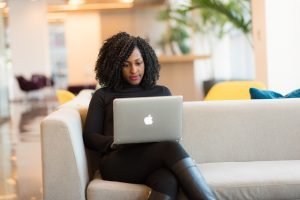 The goal with a job description is to attract the best and most qualified candidates. Many companies overlook their importance in the recruiting process. When you clearly define the role and are specific about qualifications, you will receive a more targeted and specialized group of applicants. This will save you time going through piles of applicants who are not qualified.
2. Have an Effective Screening Process
If you receive a large number of applications for open jobs, you need an effective process for screening applicants. You need to be able to qualify candidates quickly and narrow your focus. Have a repeatable process and specific criteria in place to eliminate unqualified candidates.
3. Have an Objective and Repeatable Evaluation Process
It's important to have a clear vision of the type of candidate you want to hire. There are specific qualifications, skills, and traits you are looking for. When you use the same evaluation process for each candidate, you will be able to effectively assess the candidates, compare them, and identify the best person for the job.
4. Have a Structured Job Interview Process
It's important to have structure when interviewing candidates. Ask the same questions of each candidate. Provide each candidate the same opportunity to allow you to fairly evaluate them.
5. Use a Recruiting Firm
Recruiters can not only help you find the best candidate, but they can also help you improve your hiring process and hire faster. Recruiters will help you with all aspects of the hiring process and ensure you only meet with highly qualified candidates for the position. Leverage the expertise and connections of a recruiter to find the right person for the job.
More Hiring and Recruiting Tips From Toronto Recruiters
Commonly Overlooked Hiring Advice: 3 Tips to Hire Better
You've Made a Poor Hiring Decision, What Next? 4 Ways to Handle a Bad Hire
5 Signs You've Identified a Top Candidate
---
IQ PARTNERS is an Executive Search & Recruitment firm supporting clients across the country. We help companies hire better, hire less & retain more. We have specialist teams of recruiters in Executive Search / Board & C-Suite, Technology, Media, Digital & Marketing, Accounting & Finance, Financial Services & Insurance, Cannabis, Startup, Data Science, Consumer, eCommerce & Retail, Operations & HR, Manufacturing, Supply Chain & Engineering, Legal & Professional Services, Pharmaceutical & Life Sciences, Non-Profit & Sustainability, and Sales. IQ PARTNERS has its head office in Toronto and operates internationally via Aravati Global Search Network. Click here to view current job openings and to register with us.