It's now more common than ever for candidates to be interviewing with multiple companies and receiving multiple job offers. Therefore, if you are far along the recruiting process with a top job candidate, you need to act swiftly to hire and bring them into your organization.
Here are some expert tips from Toronto recruiters to help you close a top job candidate who is highly sought after in your industry:
1. Understand What the Candidate Is Looking For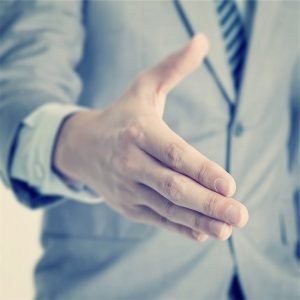 The hiring process is about getting to know as much as possible about a candidate in a relatively short period of time. So don't waste interview time on trivial questions and things you already know. Get to know the candidate professionally, but also take time to understand what the candidate is looking to get out of the role and where they want to take their career. If you know this information, you can adjust your employment offer to provide them with the opportunities they are seeking.
2. Hire Faster
Prolonged and extended hiring processes will hurt your chances of closing candidates. The longer your process takes, the more time other companies have to swoop in, and the more time candidates have to explore other options. Hire faster by looking for ways to improve your recruiting process and make it more efficient.
3. Offer the Candidate the Job as Soon as You Know
As soon as you've made the final decision, pick up the phone and make a formal offer of employment. Don't wait until tomorrow or after the weekend. Provide them with a little time to consider the offer and give them a time when you would like a response. It's important to act quickly.
4. Offer a Strong Compensation Package
If you suspect a multiple offer situation, make sure your offer is a strong one. If possible, get the details of the other offers so you know what you are up against. You can use this information to compare your offer and adjust your compensation package if you feel as though it will help you close the candidate.
5. Make the Offer About More Than Compensation
Speaking of compensation, your offer needs to be more than a good salary. Any company can increase the salary offer. Make your pitch about the opportunity you are offering for career development, professional development, and how the candidate can achieve their career objectives. Make your offer about the bigger picture.
Read More From Toronto Headhunters About Recruiting Best Practices
Get more great information about recruiting best practices by checking out the tips and advice in these blogs by our expert Toronto recruiters:
What Is Inbound Recruiting? 4 Reasons Why You Should Be Using It
4 Tips for an Effective Pre-Employment Screening Process
4 Common Mistakes When Recruiting Passive Candidates
---
IQ PARTNERS is an Executive Search & Recruitment firm supporting clients across the country. We help companies hire better, hire less & retain more. We have specialist teams of recruiters in Executive Search / Board & C-Suite, Technology, Media, Digital & Marketing, Accounting & Finance, Financial Services & Insurance, Cannabis, Startup, Data Science, Consumer, eCommerce & Retail, Operations & HR, Manufacturing, Supply Chain & Engineering, Legal & Professional Services, Pharmaceutical & Life Sciences, Non-Profit & Sustainability, and Sales. IQ PARTNERS has its head office in Toronto and operates internationally via Aravati Global Search Network. Click here to view current job openings and to register with us.