Finding the right candidate for the job is challenging. You have stiff competition and sometimes your current pool of candidates and job applicants fall short of your expectations. So, what do you do if you can't find someone who meets your needs?
Toronto recruiters recommend expanding your candidate pool by recruiting passive candidates. You'll instantly expand the number of potential candidates available. You will also increase the odds of finding an ideal candidate for the job.
However, how you approach recruiting passive candidates can have a big impact on your success. Here we discuss a number of common mistakes made by companies when recruiting passive candidates:
1. Not Doing It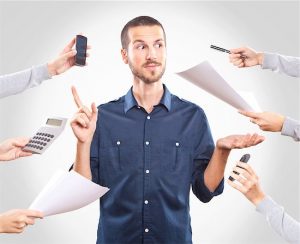 Recruiting passive candidates should be part of your overall recruiting strategy. There will be times when you can't find the right fit. Rather than hire a candidate who doesn't quite meet your criteria and risk a bad hire, you can turn to passive candidates to find the right person. Passive candidates often take more time to convince, so starting now and building relationships is important to capitalize in the future.
2. Approaching Candidates Cold
How you approach passive candidates is important. Going in cold will often not lead to the results you want. Use your network and get referrals from your colleagues and even your current employees to identify people who may be interested in making a career move. When you have a common connection, you will have instant credibility, and the passive candidate will be much more open to speaking with you about possibly making a move.
3. Not Personalizing Your Pitch
You can't send a generic recruiting message to a passive candidate. They are the least likely of the candidates you recruit to take the job because they are not necessarily looking to make a move. If you want to get their attention and make it enticing for them to consider the opportunity, you need to make it personal. Reference something from their LinkedIn profile or information you have been able to find out about the candidate. Mention your mutual connection. Make it personal to make the candidate feel sought after and not just one of many you're pitching.
4. Failure to Follow Up
Passive candidates may not be as eager and they may also be very busy. If they don't respond to your initial email or message, make sure to follow up after a few days. Never assume they are not interested simply because they didn't reply to your initial attempt to contact them.
Get More Hiring Advice From Toronto Recruiters
Hiring Temporary Employees? 5 Short Term Hiring Tips
The 3 Biggest Recruiting Challenges Today
4 Must Implement Strategies to Retain Top Remote Workers
---
IQ PARTNERS is an Executive Search & Recruitment firm supporting clients across the country. We help companies hire better, hire less & retain more. We have specialist teams of recruiters in Executive Search / Board & C-Suite, Technology, Media, Digital & Marketing, Accounting & Finance, Financial Services & Insurance, Cannabis, Startup, Data Science, Consumer, eCommerce & Retail, Operations & HR, Manufacturing, Supply Chain & Engineering, Legal & Professional Services, Pharmaceutical & Life Sciences, Non-Profit & Sustainability, and Sales. IQ PARTNERS has its head office in Toronto and operates internationally via Aravati Global Search Network. Click here to view current job openings and to register with us.