According to Toronto marketing recruiters, the way companies recruit talent is ever changing. Recruiting is shifting similarly to what the marketing industry experienced a few years ago – the shift from outbound to inbound recruiting.
What Is Inbound Recruiting?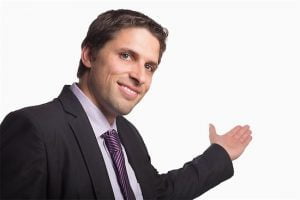 Inbound recruiting is a strategy that focuses on being proactive. Companies continually seek to attract candidates and top industry talent rather than wait for a job opening to arise before starting to recruit. Companies can no longer afford to wait around until they need to hire to start reaching out to candidates.
The overarching objective of inbound marketing recruiting is to make your company a destination where people want to work. It will help you establish and strengthen your employer brand and make it easier to attract, engage, and hire the best talent in your industry.
Justin Reynolds on tinypulse.com, provides a further explanation of the new role inbound recruiting plays in the hiring process:
"Companies are creating inbound recruiting strategies in an attempt to attract the interest of candidates with the highest talent potential whenever those individuals are in the market for a new job — or even when they haven't begun thinking about finding a new gig just yet. Think of inbound recruiting as a combination of employer branding and recruitment marketing that together piques the interest of the kinds of candidates you want to hire."
What Are the Benefits of Inbound Recruiting?
1. It's a long term strategy:
Inbound recruiting focuses on the long term health of your recruiting efforts. It's not just about hiring for the current opening. It's about keeping your funnel filled with talent you can reach out to at any time.
2. Identify candidates quicker:
You never know when a top talent will become available, but if you have already engaged them through your inbound recruiting process, you will be able to act quickly.
3. An agile and quick hiring process:
The inbound approach helps you build relationships with candidates even if you are not hiring and they are not looking. However, if a hiring need arises, you will have already done a lot of the leg work and can quickly engage candidates in the hiring process.
4. Candidate buy-in:
Inbound recruiting helps you attract talent. This means candidates are already interested in potentially working for your company. You just need to engage them and foster this relationship. It helps you create a good candidate experience and get people familiar with your company. When they are ready to apply, or when you need to hire, it will be easier to convince them to join the organization.
More Marketing Industry Recruiting Tips From Toronto Marketing Recruiters
Do You Give Enough Job Flexibility? 4 Ways to Offer More
4 Ways Offering Flexible Work Hours Benefits Your Marketing Company
3 Effective Recruiting and Retention Tactics for Marketing Companies
---
IQ PARTNERS is an Executive Search & Recruitment firm supporting clients across the country. We help companies hire better, hire less & retain more. We have specialist teams of recruiters in Executive Search / Board & C-Suite, Technology, Media, Digital & Marketing, Accounting & Finance, Financial Services & Insurance, Cannabis, Startup, Data Science, Consumer, eCommerce & Retail, Operations & HR, Manufacturing, Supply Chain & Engineering, Legal & Professional Services, Pharmaceutical & Life Sciences, Non-Profit & Sustainability, and Sales. IQ PARTNERS has its head office in Toronto and operates internationally via Aravati Global Search Network. Click here to view current job openings and to register with us.