At the top of the list of things job candidates want from employers is job flexibility.  And why wouldn't it be? Flexibility and work-life balance is important to people. Life happens and sometimes we need some flexibility.
Many marketing companies are now more willing to be flexible with how their employees get work done. It makes sense in an industry where working 9 to 5 is not always the norm. Evenings, weekends, and late nights are common for many marketers.
Flexible schedules, the ability to work remotely, and the ability to tend to family matters when they arise are increasingly common perks.
Offering flexible work hours not only benefits employees, but it's also advantageous to the employer as well. Here are 4 ways offering flexible work hours can benefit your company:
1. You'll Attract More Talent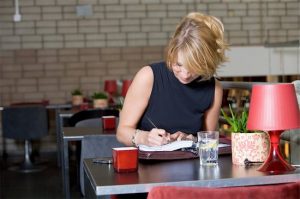 Marketers want to work for companies that offer flexibility. So, if you have a flexible work environment, you'll automatically be more appealing than other companies that don't. Many professionals would consider moving to a new company if they offered greater flexibility. This will also help improve your employer brand and make your company a place where people want to work.
2. You Will Save Money on Operating Costs
By allowing employees to work from home occasionally or work remotely, you will need less office space, equipment, and can operate on a leaner budget. Flexibility helps you operate in a more agile environment.
3. Get Greater Engagement and Productivity from Employees
When you give employees the flexibility to work from home and in different settings, they'll reward you by being more engaged and have greater overall productivity. Satisfied employees are more likely to go above and beyond and put in the greater overall effort. Plus, the ability to work remotely removes common office distractions and allows employees to be more focused and get more done.
4. Increased Employee Retention
If you give your employees what they want, they'll have less of a reason to look elsewhere. People appreciate when you provide them with a good work-life balance, and they will reward you by being a dedicated employee. Happy employees tend to stay with your organization much longer.
More Effective Marketing Hiring Strategies From A Toronto Recruitment Agency
Learn more tips and strategies to improve your marketing recruiting efforts:
3 Effective Recruiting and Retention Tactics for Marketing Companies
4 Recruitment Marketing Trends ALL Companies Should Try
How to Get Your Marketing Team to Love Your Company AND Stay
---
IQ PARTNERS is an Executive Search & Recruitment firm supporting clients across the country. We help companies hire better, hire less & retain more. We have specialist teams of recruiters in Executive Search / Board & C-Suite, Technology, Media, Digital & Marketing, Accounting & Finance, Financial Services & Insurance, Cannabis, Startup, Data Science, Consumer, eCommerce & Retail, Operations & HR, Manufacturing, Supply Chain & Engineering, Legal & Professional Services, Pharmaceutical & Life Sciences, Non-Profit & Sustainability, and Sales. IQ PARTNERS has its head office in Toronto and operates internationally via Aravati Global Search Network. Click here to view current job openings and to register with us.