The first day on the job can be intimidating for new hires. They usually don't know anyone, they don't know where to go, and they are not sure what to expect outside of what was discussed when they accepted the job.
It's important for companies to make a great first impression on new talent coming into the organization. You need to get things off to a good start and build positive momentum. You need to make new hires not only feel welcome but engaged from day one to immerse them into your company culture.
If you don't, they may not stick around for the long term. Here are 5 simple yet effective tips from Toronto recruiters to help ensure new hires feel welcome and comfortable:
1. Send Them a Welcome Email Before They Start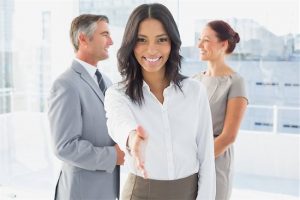 Sending an email to new hires before their first day is important. Express to them you are excited to have them as part of the team. Reconfirm their start date and outline any important information they will need to know for their first day. This will put them at ease and give them an idea of what they can expect on day one.
Finish your email by letting them know you are available to answer any questions they have leading up to their start date.
2. Set Expectations with an Onboarding Document
One of the most effective ways to make a new hire feel comfortable is by providing them with information about their job and the company expectations. An onboarding document can help them quickly ramp up, get answers to common questions, provide contact information, give them a schedule of their first week on the job, and provide other important information. The more information the better.
3. Set Up Their Office Space in Advance
Something as simple as setting up their office space can make a new hire feel more comfortable. It also shows you value them and made them a priority. Get their space set up, have IT connect their computer and make sure they have the right level of access.
4. Schedule a Team Meet and Greet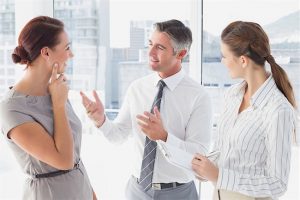 Setting up an informal lunch or meet and greet gathering is a great way to help new hires meet the team and get to know everyone. During this time, you can introduce all the team members and offer brief overviews of their roles and how they will interact with the new hire.
5. Set Them Up with a Mentor/Adviser
New hires will have questions, lots of them. Setting them up with a mentor, adviser and someone they can go to when they need help is a great resource. Having someone you can go to when you get stuck is very important. They can help ease new hires' concerns, provide direction, and become a trusted colleague.
Tips to Improve Employee Retention Rates From A Toronto Recruitment Agency
Employee Assistance Programs Can Increase Retention
5 Easy to Implement Recruitment and Retention Strategies
How Diversity Retention Plans Can Help Finance Organizations
---
IQ PARTNERS is an Executive Search & Recruitment firm supporting clients across the country. We help companies hire better, hire less & retain more. We have specialist teams of recruiters in Executive Search / Board & C-Suite, Technology, Media, Digital & Marketing, Accounting & Finance, Financial Services & Insurance, Cannabis, Startup, Data Science, Consumer, eCommerce & Retail, Operations & HR, Manufacturing, Supply Chain & Engineering, Legal & Professional Services, Pharmaceutical & Life Sciences, Non-Profit & Sustainability, and Sales. IQ PARTNERS has its head office in Toronto and operates internationally via Aravati Global Search Network. Click here to view current job openings and to register with us.