We all know how difficult it can be to find great talent AND it can be just as difficult to keep this talent once you get them. We're in an age where young professionals are more willing to move from job to job. Within marketing, it's common for people to move from company to company every few years.
This doesn't bode well for a strong and cohesive marketing team. Top organizations understand the importance of working hard to keep their team intact. They do this by getting people to fall in love with the company and culture.
Here are some effective ways to get your marketing team to love your organization and get them to stay long term:
Let them be themselves
Why did you hire a certain person over the other candidates? Many of the reasons you hired them – personality, skills, experience, often get negated once people are hired and start working. You try to fit most employees within the same box. But this is doing your company and your employees a disservice. Let your employees be themselves. Let them take on projects that play to their strengths and allow them to be individuals as well as team players.
Build real relationships with your team
Managers and company leadership and even colleagues need to have some freedom to build real relationships with the marketing team. Spending time to get to know who your people are, what they represent and what they value can go a long way to developing a tight-knit culture and a work environment where they want to stay.
Give them something to believe in
People want to work for organizations that stand for something. Give your team something to believe in and work toward. Make your company values prominent, reiterate them regularly, and communicate to your team how they can make an impact individually, and as a marketing team.
Always strive to be better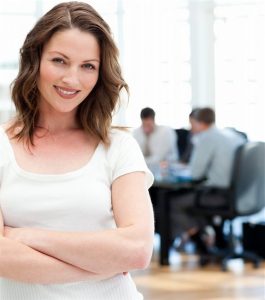 Change is good. Always striving to be better as an organization is even better. People want the opportunity to grow professionally, add new skills, and reach their potential. Provide opportunities for your people to thrive, and they will – with you, not another organization.
More Tips to Build a Strong and Effective Marketing Team
How to Be a Great Mentor for Your Marketing Team
Signs a Marketing Candidate Is a Job Hopper
How to Build a Strong Marketing Team – 5 Tips for Successful Recruiting
IQ PARTNERS is an Executive Search & Recruitment firm supporting clients across the country. We help companies hire better, hire less & retain more. We have specialist teams of recruiters in Technology (IT), Accounting and Finance, Consumer Goods, eCommerce and Retail, Financial Services and Insurance, Startup, Cannabis, Big Data, B2B and Industrial, Operations and HR, Professional Services and Legal, Media, Digital and Marketing, Pharmaceutical and Life Sciences, Emerging Technology and Telecom, and  Sales. IQ PARTNERS has its head office in Toronto and operates internationally via Aravati Global Search Network. Click here to view current job openings and to register with us.