By Catherine Lund, Toronto Marketing Recruiter
Job hopping is more common than ever, especially within the marketing industry. With new types of jobs and opportunities for advancement popping up all the time, there is no shortage of marketing professionals who are willing to hop from one job to the next.
Job hoppers are not bad per se, but when hiring, ideally you want to find a candidate who is willing to stick around for more than a couple years.
Types of Job Hoppers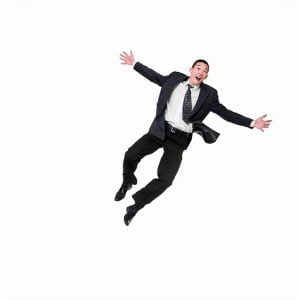 Most people associate job hoppers with poor candidates – people who get fired, have employment issues and are not cut out for the job. However, there are many different types of job hoppers.
Within the marketing industry, there are a number of types of job hoppers:
Necessary hoppers: These are job hoppers who made moves out of necessity. Perhaps their job was downsized, they took on a contract role that wasn't renewed, or other economic factors came into play that forced them to seek out employment elsewhere.
Opportunity hoppers: These are candidates who are not willing to wait around. They make their own opportunity, and if they have a chance to advance their career, they will, even if it means hopping from job to job every few years. This is especially common for candidates who are at the beginning of their career and still trying to determine a solid career path.
Unsatisfied hoppers: These are professionals who are not opposed to staying with an organization, they just can't seem to find the right fit. These candidates may have issues adapting or fitting into company culture.
What to Do If You Suspect a Job Hopper
There are countless reasons why a person may have a series of jobs on their resume.
Don't make assumptions: Before writing off a candidate because they have too many short term jobs, take the time to learn more about why they made these moves.
Ask the candidate to explain: Asking a candidate to explain their reasoning for making career moves will help you better understand their motive and objectives.
Focus on their track record: Has the candidate been successful in their previous roles? Do you think they can be successful in your organization? If yes, then they are at least worth considering.
More Marketing Recruiting Advice
How to Build a Strong Marketing Team – 5 Tips for Successful Recruiting
6 In Demand Marketing Skills ALL Modern Marketers Must Have
Marketing Jobs Have the Highest Turnover Rate
IQ PARTNERS is an Executive Search & Recruitment firm supporting clients across the country. We help companies hire better, hire less & retain more. We have specialist teams of recruiters in Technology (IT), Accounting and Finance, Consumer Goods, eCommerce and Retail, Financial Services and Insurance, Startup, Cannabis, Big Data, B2B and Industrial, Operations and HR, Professional Services and Legal, Media, Digital and Marketing, Pharmaceutical and Life Sciences, Emerging Technology and Telecom, and  Sales. IQ PARTNERS has its head office in Toronto and operates internationally via Aravati Global Search Network. Click here to view current job openings and to register with us.