By Kelly Gauthier, Data Science Recruiter
How thoroughly do you vet potential candidates? Many companies make the mistake of rushing through the vetting process in order to hire a potentially great employee. But doing so could leave you exposed and cause you to overlook important information that could change your opinion of the candidate.
An effective and thorough candidate vetting process should look at potential employees from a variety of perspectives. You need to read between the lines when reviewing their resumes, follow up with references thoroughly, and check them out online to get a well-rounded view of who they are, what they value, and how they would fit within your organization.
How to Thoroughly Vet a Potential Job Candidate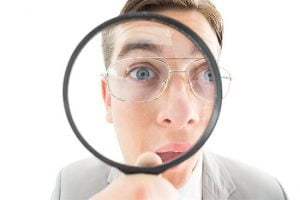 Vetting a candidate starts with their resume and job application and continues during the interview process. However, it needs to extend beyond this to effectively assess candidates.
Here are some additional methods to add to your hiring process to vet candidates more thoroughly:
Review the candidate's online presence
Almost everyone is online today. Performing an online search about the candidate can teach you a lot about their personality, attitude, and approach to work. It can also alert you to potential red flags. There have been a lot of news stories about people getting fired for derogatory, racist, and socially unacceptable comments they made online in the past. Looking up a candidate online can help avoid this.
A simple Google search can help you find information about the candidate's past work history, social media accounts, and even links to blogs or articles they've published online.
Make reference checks meaningful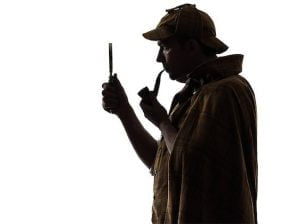 Take job reference checks seriously. Going through the motions and simply verifying information will not tell you much about a candidate. When calling references, have a list of prepared questions to help you learn more about what the candidate stated on their resume and during the interview. References are a great resource to identify if a candidate is being truthful.
Include testing as part of your vetting process
The more information you can collect about a candidate the better. Requiring candidates to complete a personality or skills related test will tell you more about the candidate and their ability to do the job.
Get More Hiring Tips
Learn more about effective recruiting strategies by reading these insightful blogs by our recruiting experts:
Why the Onboarding Process Is More Important Than You Think
Should You Consider Hiring a Remote Worker? These 6 Awesome Benefits Say So
Should You Hire an Overqualified Candidate?
IQ PARTNERS is an Executive Search & Recruitment firm supporting clients across the country. We help companies hire better, hire less & retain more. We have specialist teams of recruiters in Technology (IT), Accounting and Finance, Consumer Goods, eCommerce and Retail, Financial Services and Insurance, Startup, Cannabis, Big Data, B2B and Industrial, Operations and HR, Professional Services and Legal, Media, Digital and Marketing, Pharmaceutical and Life Sciences, Emerging Technology and Telecom, and  Sales. IQ PARTNERS has its head office in Toronto and operates internationally via Aravati Global Search Network. Click here to view current job openings and to register with us.