By Mark Rouse, Toronto Marketing Recruiter
Mentors play a key role in career development. One of the top career tips you'll receive is about the value of having a mentor. Mentors are an invaluable resource that can help marketing professionals learn, grow, and advance their careers. It isn't easy to find, or to be a mentor. But it is very rewarding for both sides.
Liz Alton, on skyword.com, explains the difficulty with mentorship in the marketing industry today:
"The practice of mentorship is a tough subject for many managers and employees. Today's career paths are rarely linear, especially in marketing. Workloads are heavy, leaving little time for managers to develop their staff. People often change jobs frequently, and it can be challenging to build relationships where others are excited to invest in your career. Yet every employee is looking for a mentor—or should be—and every manager likes to envision himself guiding employees toward their next opportunity."
As a marketing manager or senior marketing professional, you may have been asked to become a mentor or take someone under your wing to help them with their career development. Even if you haven't been formally asked, you still hold influence and have the experience and knowledge to help others. Here are some key tips on how to be a great mentor.
How to Be a Great Mentor for Your Marketing Team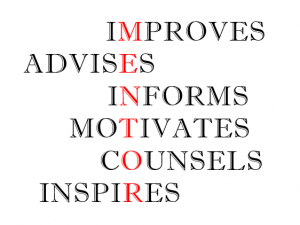 Realize your influence and position: To be a great mentor, you need to understand your influence and the position you hold. Being a mentor is not about you. It's about helping others. Make sure you want to be a mentor for the right reasons.
Set clear expectations: It's important to set clear expectations for what a mentee can expect and what you can deliver. Explain what you expect from them and explain what you can offer them.
Set goals and objectives together: The relationship you have with your mentee needs to be collaborative. Set goals and objectives together. Don't make it a directive. Focus on what the mentee wants to get out of the relationship. Cater things to help them with their career aspirations.
Listen first: Regardless of how much knowledge you want to share and what you think is important, a great mentor will always listen first. Listen to their perspectives and gather insight before offering advice.
Offer advice; don't make the decisions for them: Great mentors don't make decisions for their mentees. They offer advice and guidance so the mentee can ultimately make their own decisions.
Be accountable: There needs to be accountability between you and your mentee. If you say you'll do something for them, follow through, just as you would expect them to do.
Learn: The additional benefit of being a mentor is the incredible learning you receive in turn from your mentee.
More Marketing Career Advice
Career Advice for Young Marketers
Job Security Important to Young Marketing Professionals: CIM Study
Top 5 Career Challenges for Marketing Professionals
IQ PARTNERS is an Executive Search & Recruitment firm supporting clients across the country. We help companies hire better, hire less & retain more. We have specialist teams of recruiters in Technology (IT), Accounting and Finance, Consumer Goods, eCommerce and Retail, Financial Services and Insurance, Startup, Cannabis, Big Data, B2B and Industrial, Operations and HR, Professional Services and Legal, Media, Digital and Marketing, Pharmaceutical and Life Sciences, Emerging Technology and Telecom, and  Sales. IQ PARTNERS has its head office in Toronto and operates internationally via Aravati Global Search Network. Click here to view current job openings and to register with us.