All people face challenges. Career challenges are common for everyone, including marketers. Whether you are just starting out or are a seasoned veteran in the marketing industry, you will face challenging situations and trying times.
Here we've outlined some of the top career challenges marketing professionals will face at some point during their career:
Keeping Up with Trends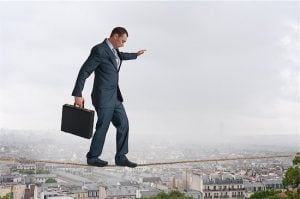 Marketing trends come and go at lightning speed. It can be extremely difficult to stay on top of the latest strategies, tools, social platforms, and viral content. Plus, you need to balance trends with meeting company marketing and business goals. Finding a way to marry trends with strategy and executing business objectives can be a tough juggling act.
Specialization
Being a marketer can mean hundreds of different things. Failure to specialize in a particular area could make it difficult for you to define a career path. It could also impact your ability to find a marketing job. But the question is – what should you specialize in? Digital, SEO, blogging, social media, ads, copywriting, video, something else? Finding out what you are good at and sticking with it can be tough. We have a tendency to try to be a jack of all trades.
Choosing the Right Marketing Tools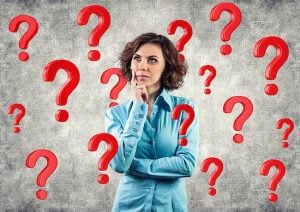 New marketing tools come available all the time. They are hyped up and promise new capabilities and insights. But, we all know, you don't have time to use them all. You need to choose a select few tools that will help you do your job as effectively and efficiently as possible.
Differentiating
Being unique is not only important for brands, it's important for marketers as well. The industry is highly competitive, and you need to be able to highlight to recruiters and hiring managers why you are different. Why are you the best candidate?
Freelance, Consult, Work Full Time?
Marketing has afforded professionals the ability to work in many environments. Some freelance, others are consultants, most work full time, and there are others who work remotely. While options are great, they can also muddy your decision. Choosing to freelance or work remotely versus working full time for a company at the office can and will have an impact on your career direction.
More Marketing Career Advice from Our Headhunters
Signs a Marketing Candidate Is a Job Hopper
5 Tips to Plant the Seeds for a Successful Marketing Career
How Will Artificial Intelligence Impact Marketing Jobs?
IQ PARTNERS is an Executive Search & Recruitment firm supporting clients across the country. We help companies hire better, hire less & retain more. We have specialist teams of recruiters in Technology (IT), Accounting and Finance, Consumer Goods, eCommerce and Retail, Financial Services and Insurance, Startup, Cannabis, Big Data, B2B and Industrial, Operations and HR, Professional Services and Legal, Media, Digital and Marketing, Pharmaceutical and Life Sciences, Emerging Technology and Telecom, and  Sales. IQ PARTNERS has its head office in Toronto and operates internationally via Aravati Global Search Network. Click here to view current job openings and to register with us.