People who have the ability to show their authentic self during job interviews more often than not make a good impression on the interviewer.
However, many people find job interviews intimidating. They are outside their comfort zone and have a tendency to act differently than they would in a normal setting.
In other words, many candidates tend to stray from their authentic self during job interviews. People often come off as too rehearsed, unnatural, and even seem like they are acting, or trying too hard to make a good impression. The result is a disconnect between the candidate and interviewer.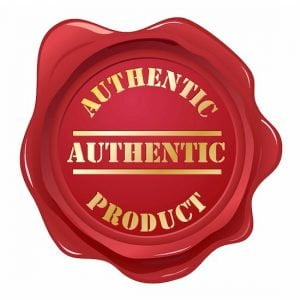 "People can tell if you aren't being authentic, and that's a turn-off. Cheesy, phony, fake, insincere, pretentious, disingenuous are just a few words we use to describe inauthentic people. Notice that none of them are a compliment!" says Gregory L. Jantz, Ph.D. on Psychology Today.
"Ultimately, people are attracted to authenticity. It makes us feel comfortable, safe, and respected. We want to be around and associated with authentic people," he adds.
How to Be More Authentic During Your Job Interview
Know who you are: Having self-awareness is important. Know who you are professionally, what you bring to the table, and how you can help the company you are interviewing with. Know your personal beliefs and values, and understand how your beliefs align with company values.
Be present: Candidates are often guilty of trying to provide the perfect answer to interview questions and thinking about what the interviewer will ask next. Rather, focus on being present and answer questions naturally. Don't recite something you have rehearsed. Allow the interview to evolve organically. If you've done your homework about the company and know what you bring to the table, you'll be much more engaging and interesting.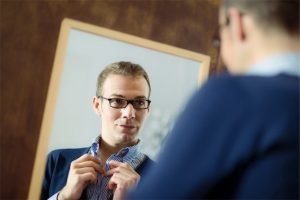 Understand your shortcomings: No one is perfect. The odds are there will be a qualification or skill you don't have. Own it. Don't try to be the perfect job candidate. Also, communicate you are aware of your shortcoming and how you plan to address it.
Be yourself: It's important to be yourself and not try to be what you think the job interviewer is looking for. If you get the job, you'll know you were given the job for the right reasons and the company wants you – not the person or persona you put on during the interview.
Get More Expert Job Interview Tips
3 Detrimental Job Interview Mistakes You Can Fix
10 Tips to Crush Your Next Video Job Interview
Smart Answers to 4 Tough Interview Questions (video)
IQ PARTNERS is an Executive Search & Recruitment firm supporting clients across the country. We help companies hire better, hire less & retain more. We have specialist teams of recruiters in Technology (IT), Accounting and Finance, Consumer Goods, eCommerce and Retail, Financial Services and Insurance, Startup, Cannabis, Big Data, B2B and Industrial, Operations and HR, Professional Services and Legal, Media, Digital and Marketing, Pharmaceutical and Life Sciences, Emerging Technology and Telecom, and  Sales. IQ PARTNERS has its head office in Toronto and operates internationally via Aravati Global Search Network. Click here to view current job openings and to register with us.