By Kelly Noelle, Toronto Operations Recruiter
Most people follow a similar job search strategy. You update your resume, look for job posts, fill out online applications and wait for companies to email you back about a job interview. While this strategy can work, you are also limiting your odds of getting a callback. Yours is one of the hundreds of job applications that will come across a hiring manager's desk.
If you want to get your resume in front of the people who need to see it, and if you want to be at the top of the candidate list, sometimes you need to do things in an unconventional way. Get a little creative in your approach to getting noticed.
Attend an industry conference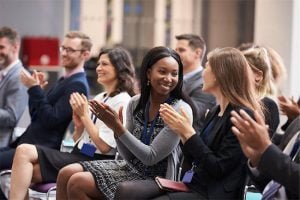 Attending a conference is not only great to add new skills, learn about the latest trends and meet people, it's also a fantastic opportunity to meet influential people in your industry. There will be people from countless companies, many of which you may want to work for. Do the rounds, meet people, and make it known you are looking to make a career move. If you don't get an interview immediately, you've at least laid the groundwork for the future and added to your professional network.
Get published – make a name for yourself
Making a name for yourself in your industry will definitely open the door to new opportunities. Getting published and writing an industry-related blog or article series can help significantly. Having a voice and putting your knowledge on display will make you a more attractive candidate. You may even have people coming to you.
Created a targeted list of companies you want to work for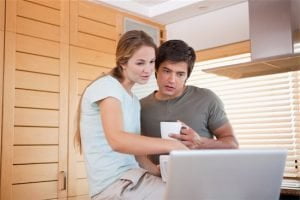 Sometimes it's not about the jobs that are available. Rather than focusing on what the market is offering, create your own list of companies you want to work for and the type of jobs that interest you. Use this list to pitch the companies, network with people in these organizations to establish inroads. The list will also help you refine your criteria for applying for jobs you see online.
More Job Search Strategies
Looking to improve your job search strategy? Check out these insightful articles by our expert recruiters with more job search tips and advice:
4 Huge Job Search Blunders That Could Be Costing You
4 Ways to Take the Stress Out of Your Job Search
3 Tips for Dealing with Job Search Rejection
IQ PARTNERS is an Executive Search & Recruitment firm supporting clients across the country. We help companies hire better, hire less & retain more. We have specialist teams of recruiters in Technology (IT), Accounting and Finance, Consumer Goods, eCommerce and Retail, Financial Services and Insurance, Startup, Cannabis, Big Data, B2B and Industrial, Operations and HR, Professional Services and Legal, Media, Digital and Marketing, Pharmaceutical and Life Sciences, Emerging Technology and Telecom, and  Sales. IQ PARTNERS has its head office in Toronto and operates internationally via Aravati Global Search Network. Click here to view current job openings and to register with us.