By Randy Quarin, Co-Founder & Emerging Technology Recruiter 
Employees leave organizations. It happens all the time, and it's part of the recruiting life cycle. They choose to leave for many different reasons. Some professional, some personal. But there is one single factor that causes most employees to leave – they don't have the freedom to maximize their potential and do what they do best.
Employees Leave When They Can't Do What They Do Best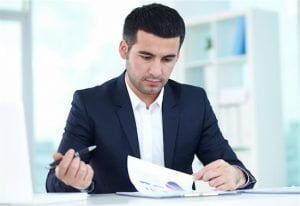 People are hired to do a certain job. For most of us, we want to work in roles that allow us to take advantage of our best skills and abilities. When this doesn't happen, we become disengaged and many leave for new opportunities.
According to a Gallup workplace report, the number one reason people choose to leave is they don't have the opportunity to work to the best of their abilities. They don't have the freedom to use their complete skill set, and they feel limited in their ability to grow professionally and contribute to the organization.
The report found:
60% of employees say the ability to do best in a role is "very important"
51% of employees say they are actively looking for new opportunities
91% of employees have left their organization to change jobs within the last three years
Ensuring employees can do their best starts with recruiting. Companies need a recruiting process that helps them match candidates to the job. Once in the job, managers need to work with employees through training and development to use their strengths and skills in their job.
Other Top Reasons Employees Leave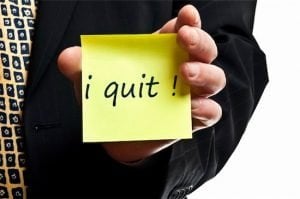 In addition to not having the ability to do what they do best, here are other top reasons why employees quit and move on to other companies:
Greater work-life balance
To improve personal well being
For increased job security
More money
To work for companies with great brand recognition
None of these reasons are surprising, but they are all things that companies should look to improve if they want to keep top industry talent in house. We all know people are more willing than ever to make a career move. Don't give them another reason to start looking.
Read More About the Importance of Employee Retention
Learn more about effective strategies to retain your top employees by checking out these blog posts from our recruiting experts:
Employee Assistance Programs Can Increase Retention
Employee Retention: Why Employee Engagement Matters
5 Easy to Implement Recruitment and Retention Strategies
IQ PARTNERS is an Executive Search & Recruitment firm supporting clients across the country. We help companies hire better, hire less & retain more. We have specialist teams of recruiters in Technology (IT), Accounting and Finance, Consumer Goods, eCommerce and Retail, Financial Services and Insurance, Startup, B2B and Industrial, Operations and HR, Professional Services and Legal, Media, Digital and Marketing, Pharmaceutical and Life Sciences, Emerging Technology and Telecom, and  Sales. IQ PARTNERS has its head office in Toronto and operates internationally via Aravati Global Search Network. Click here to view current job openings and to register with us.