As a young marketer, you're likely looking for ways to fast track your career and do things that will help you advance your career now and set yourself up for future success. And you should be!
The reality is there are a lot of different things you can do. There have never been more marketing jobs, career specializations, and potential avenues for a successful marketing career. The key is to take action.
4 Tips for a Successful Marketing Career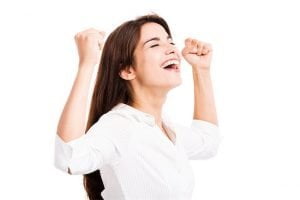 Being successful in the marketing industry is not complicated. Most can find success by staying up to date with the latest trends, being tech savvy, and having diverse experience. They follow these pieces of career advice for young marketers:
Get Diverse Experience – Work for a Large Organization and an Agency
Working for both an agency and a large organization allows you to experience and understand the best of both worlds. You'll also likely develop a preference for one over the other. You may also want to test the waters on your own and freelance. Each environment will aid in your development as a marketing professional. You'll learn some valuable lessons along the way.
Become a Marketing Tech Expert
Technology is a focal point of almost all marketing jobs today.  Learn as many marketing technologies, software programs, platforms, and analytics programs as you can. Stay up to date with emerging digital marketing trends and learn how to utilize them in your marketing efforts.
Develop Sales Skills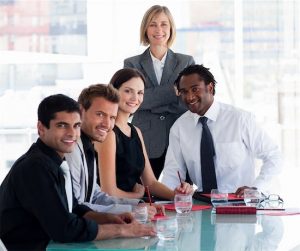 Sales and marketing are increasingly intertwined. You really can't do one without the other. The more you understand about sales, the more it will help you with marketing. Learn how to sell and learn how to sell well. You're going to have to sell your ideas, get people to buy in and collaborate with the sales team on projects.
Become a Strong Writer
All organizations value strong writing skills. They want professionals who can effectively communicate verbally and on paper. Think of the variety of marketing campaigns and materials the average professional works on – it all involves writing. The better you are at writing, the more projects and opportunities you'll have the chance to work on.
Get Marketing Career Insights
Learn more tips for how to have a successful marketing career. Check out these blogs by our expert marketing recruiters:
Job Security Important to Young Marketing Professionals: CIM Study
Top 5 Career Challenges for Marketing Professionals
5 Tips to Plant the Seeds for a Successful Marketing Career
IQ PARTNERS is an Executive Search & Recruitment firm supporting clients across the country. We help companies hire better, hire less & retain more. We have specialist teams of recruiters in Technology (IT), Accounting and Finance, Consumer Goods, eCommerce and Retail, Financial Services and Insurance, Startup, Cannabis, Big Data, B2B and Industrial, Operations and HR, Professional Services and Legal, Media, Digital and Marketing, Pharmaceutical and Life Sciences, Emerging Technology and Telecom, and  Sales. IQ PARTNERS has its head office in Toronto and operates internationally via Aravati Global Search Network. Click here to view current job openings and to register with us.