Most startups fail. But the ones that succeed all have one thing in common. They have great people in key positions in the organization.
The real value of a startup, and a strong predictor of future success, is talent. Finding the right talent at vital times in a company's existence is a key success factor. There is perhaps no more important time to find talent than during the startup phase.
Finding the right people from day one can help a company get off the ground, establish the right culture, make the best strategic decisions and lay the groundwork for continued growth. Choose the wrong people, and your company could take a nosedive quickly. The good news is recruiters are just as effective at helping startups as they are helping all other types of companies with their hiring needs.
Recruiters are a valuable asset to startups and small businesses. They can help you find the right people, establish good recruiting practices, and find the right talent to help your company meets its business objectives. Here are 3 ways early stage recruiters add value to startups:
Experience and Expertise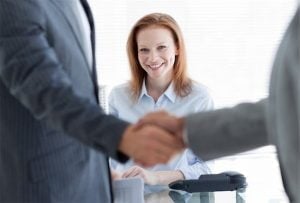 You can never surround yourself with too many experienced professionals, especially when your company is in its infancy. Startup recruiters understand the landscape, they have a detailed understanding of what your organization is experiencing and how to help you find the right people. They can provide expert recruiting guidance at the time when you need it most.
Establish Effective Recruiting and Hiring Practices
Establishing strong recruiting, hiring, and onboarding practices from day one is essential. You need to start off strong and use the best strategies to find the best talent and develop your company culture. This will also help you reduce hiring mistakes, limit turnover, and improve retention.
Hire the Right Talent to Help the Company Grow
Recruiters put you in a better position to not only understand your talent needs, but also how to find the right talent to help you now and in the future. Recruiters understand that, as a startup, you are in a growth phase and you need to surround yourself with people who can help your company blossom.
Read More About the Value of an Expert Start-up Recruiter
Read more about the value of a great recruiter by checking out these blog posts:
Will Modern Technology Replace Recruiters?
4 Top Challenges for Modern Recruiters
IQ PARTNERS is an Executive Search & Recruitment firm supporting clients across the country. We help companies hire better, hire less & retain more. We have specialist teams of recruiters in Technology (IT), Accounting and Finance, Consumer Goods, eCommerce and Retail, Financial Services and Insurance, Startup, Cannabis, Big Data, B2B and Industrial, Operations and HR, Professional Services and Legal, Media, Digital and Marketing, Pharmaceutical and Life Sciences, Emerging Technology and Telecom, and  Sales. IQ PARTNERS has its head office in Toronto and operates internationally via Aravati Global Search Network. Click here to view current job openings and to register with us.