By Steven Petroff, Toronto Financial Recruiter
From an outsider's perspective, one would assume that an accountant's career path is rather straightforward. You go to college, get a degree, get certification and work for a large corporation or an accounting firm. While this may be true for some, the accounting and finance industry is changing. Technology and new business models are altering how young accountants can approach their careers.
Here is some insightful career advice for young accountants looking to lay the groundwork for a successful career:
Approach Your Career with an Entrepreneurial Mindset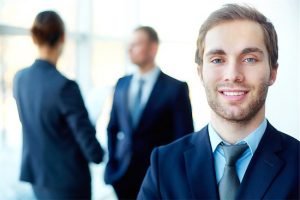 Follow your own career path. No longer do you have to follow the career path that accountants from previous generations did. You can work in public or private accounting, start your own firm, or work as a consultant. The choice is up to you. Approach your career as a business. Develop business skills to find new clients, establish your personal brand, and continue to grow.
Embrace Technology, Don't Fight It
Many see technology as a threat to accounting and finance. But, for those who embrace technology, it's a huge opportunity. Accounting is shifting from being solely about crunching numbers. Modern accountants need to focus on being an expert, strategic consultant for their clients. Leverage technology to provide strategic value.
Be Picky About Who You Work For
The accounting industry is changing. Accounting professionals are in demand. So, use this to your advantage. Be picky about the types of companies you work for. Work for organizations that embrace diversity, have a strong company culture and value their people. Don't settle or take the first opportunity that presents itself without first exploring your options.
Become an Expert Networker
All professionals need to have strong people skills. You need to know how to foster strong relationships with colleagues. The bigger network you have, the more opportunities you will have to pursue. Always look for opportunities to expand your professional network.
Don't Stop Learning New Things
You may have a degree, but school is never out. Continue to add new skills and learn new ways of doing things. Embrace professional development. Go to conferences, take courses, and learn from those who have been successful in the industry.
Learn More About Accounting Careers
Get more information about accounting careers by reading these blogs from our accounting and finance recruiters:
The 10 Highest Paying Jobs in Finance
Career Advice for New Finance Professionals
Common but Misleading Accounting Career Myths
IQ PARTNERS is an Executive Search & Recruitment firm supporting clients across the country. We help companies hire better, hire less & retain more. We have specialist teams of recruiters in Technology (IT), Accounting and Finance, Consumer Goods, eCommerce and Retail, Financial Services and Insurance, Startup, Cannabis, Big Data, B2B and Industrial, Operations and HR, Professional Services and Legal, Media, Digital and Marketing, Pharmaceutical and Life Sciences, Emerging Technology and Telecom, and  Sales. IQ PARTNERS has its head office in Toronto and operates internationally via Aravati Global Search Network. Click here to view current job openings and to register with us.