Artificial intelligence (AI) is getting a lot of attention in many industries. Companies are looking for new ways to utilize technology to improve, speed up, and make processes more efficient.
One area of recruiting that most companies will agree needs some improvement is hiring time. It simply takes companies way too long to replace someone if they leave the organization. The amount of time it takes to replace someone only increases at the management and executive level.
Taking too much time to hire impacts productivity and places more stress on others to pick up the slack. According to a recent report by LinkedIn Talent Solutions, Artificial Intelligence: Your Secret Workhorse, 76% believe artificial intelligence will be at least somewhat significant for recruiting.
What many people are realizing is AI is not a threat to jobs; it's a tool they can use to become better at what they do – recruit.
The Top Benefits of AI for Hiring and Recruiting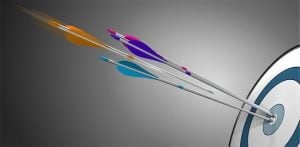 The report outlined four top benefits of using AI solutions as part of the recruiting process. They are:
Time: Saving time (67%)
Bias: The removal of human bias (43%)
Accuracy: The ability to deliver the best candidate match (31%)
Money: Saving money (30%)
Areas Where AI Can Improve the Hiring Process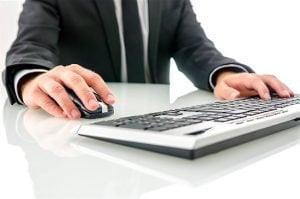 AI can help improve processes and save time with many of the menial tasks involved in recruiting. The report found AI to be the most effective for these tasks:
Sourcing candidates (58%)
Screening candidates (56%)
Nurturing candidate leads (55%)
Scheduling candidate interactions (42%)
Engaging candidates (24%)
Interviewing candidates (6%)
Effective Ways Companies Are Using AI to Hire Better
AI-powered LinkedIn Recruiter: This tool has helped Intuit cut hiring time in half. It allows them to narrow the talent pool using an AI algorithm and identify top candidates.
Video interviews screened by bots: Vodafone uses AI software to screen candidate interview videos. They have also been able to cut hiring time in half.
Chatbots: AG uses chatbots to answer questions candidates have about job postings. This has helped the company identify the right candidates for available positions.
Learn More About AI, Technology and Recruiting
Learn more about the potential impact AI and other technologies can have on the recruiting process. Read these posts by our recruiting experts:
How Accounting Professionals Can Prosper in the Age of AI
Will Modern Technology Replace Recruiters?
Traditional Talent Acquisition Methods No Longer Effective – Technology Gap to Blame
IQ PARTNERS is an Executive Search & Recruitment firm supporting clients across the country. We help companies hire better, hire less & retain more. We have specialist teams of recruiters in Technology (IT), Accounting and Finance, Consumer Goods, eCommerce and Retail, Financial Services and Insurance, Startup, Cannabis, Big Data, B2B and Industrial, Operations and HR, Professional Services and Legal, Media, Digital and Marketing, Pharmaceutical and Life Sciences, Emerging Technology and Telecom, and  Sales. IQ PARTNERS has its head office in Toronto and operates internationally via Aravati Global Search Network. Click here to view current job openings and to register with us.