By Randy Quarin, Co-Founder & Cannabis Recruiter 
What is the difference between companies that always seem to find top talent and those that don't? Consistency in recruiting!
Top companies understand the importance of recruiting not only when they need to hire, but all the time. They understand that recruiting is an ongoing process that never really stops. The companies that wait to recruit talent until they need to hire for a vacant position are already a step behind when it does come time to hire.
Yes, recruiting is a time consuming job, but if you do it right, you'll hire the best candidate for the job and have to do it less. Recruiting regularly provides you with the opportunity to find top talent even when you aren't hiring.
Tips to Always Be on the Lookout for Fresh Talent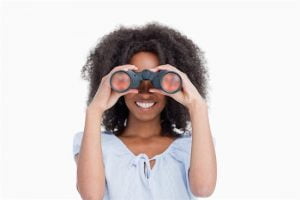 Always look to expand your talent pool: Recruiting all the time means adding to your talent pool. What happens if you leave it until you need to hire? It could evaporate, and you will need to start from square one to find a new pool of candidates. Add new candidates to your pool at every opportunity.
Be proactive, not reactive: Even though a candidate may not be a perfect fit now, it doesn't mean they won't be ideal for a future role. Think about recruiting from a proactive perspective. Think about how you could use a talent now, in other roles, or in positions that haven't been created yet. If a candidate is a can't miss talent, consider creating a role for them.
Ask for referrals when appropriate: Part of your role as a recruiter is to make connections, build your network, and have conversations. As part of the conversations you are having with other recruiters, colleagues and other professionals, make it a point to ask for referrals.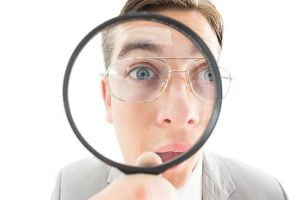 Promote the company-employer brand: How your company is perceived by talent matters more than ever. People are less willing to work for organizations that have less than stellar employer brands and suspect work conditions. Get out in front of it and shape the message about your brand. Show candidates what the company culture is all about, share success stories and make them intrigued about wanting to work for your company.
Don't forget about retention: There are many times where fresh talent can come from within your organization. Provide your team with opportunities to expand their skills, challenge them, and understand where they want to take their career. Your next top performer may be right under your nose.
More Recruiting and Hiring Tips
Are You Guilty of Hiring Bias?
Recruiting Quality Candidates Is a Key Challenge for Hiring Companies
5 Recruiting Rules for Texting Job Candidates
IQ PARTNERS is an Executive Search & Recruitment firm supporting clients across the country. We help companies hire better, hire less & retain more. We have specialist teams of recruiters in Technology (IT), Accounting and Finance, Consumer Goods, eCommerce and Retail, Financial Services and Insurance, Startup, Cannabis, Big Data, B2B and Industrial, Operations and HR, Professional Services and Legal, Media, Digital and Marketing, Pharmaceutical and Life Sciences, Emerging Technology and Telecom, and  Sales. IQ PARTNERS has its head office in Toronto and operates internationally via Aravati Global Search Network. Click here to view current job openings and to register with us.