What people say about your company online can have a huge impact on your recruiting efforts. How people rate your company online matters. People take company reviews just as seriously as reviews for other products.
"When you're choosing a new restaurant, do you check out the reviews on OpenTable? Do you order gadgets based on how many stars they received from Amazon reviewers? Do you decide whether to spend $20 on a movie based on its Rotten Tomato score?" says William Arruda on Forbes.com.
"You probably answered yes to at least one of these questions. Consumer reviews matter, and most companies know they have to take this feedback seriously. But when it comes to employee-satisfaction reviews, too many companies ignore this crucial information—jeopardizing their corporate brand. After all, your people are your brand ambassadors," he adds.
According to Toronto recruiters, the majority of job candidates will think twice about applying to work at your company if you have too many poor reviews online. If you have negative reviews about your workplace, you are hurting your ability to find great people.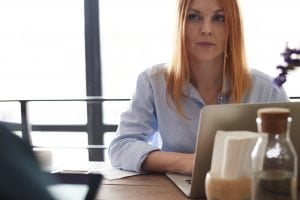 So, how do you generate positive employer brand reviews online?
1. Get your team involved
Encourage your employees to communicate why they enjoy working for your company. Ask them to share their experiences with your company to help you attract top talent.
2. Create a great place to work
People tend to write reviews online when they have a great experience or a really poor experience. Focus on creating a top-quality company culture. Happy and engaged employees (current and former) will be more willing to write positive reviews.
3. Pay attention to online reviews
You'll never be able to make everyone happy. Every company will receive negative reviews from time to time. But don't just ignore them. Address them. Take the time to respond to all reviews, especially the negative ones. Carefully review what the reviewer has to say, and craft a well thought out response. People understand that negative reviews happen. It's how your company addresses them that matters.
4. Promote your best reviews
Did someone have something great to say about your company? Did someone leave a 5-star raving review? Share it! Potential talent will not only see the review, but it can also encourage others to leave a good review about your company.
Read More From Toronto Headhunters About the Importance of Employer Branding
What's Your Brand? How It Impacts Your Recruiting Efforts
3 Reasons Why You MUST Pay Attention to Online Employer Reviews
3 Ways to Create a Better Employer Brand by Improving Your Candidate Experience
---
IQ PARTNERS is an Executive Search & Recruitment firm supporting clients across the country. We help companies hire better, hire less & retain more. We have specialist teams of recruiters in Executive Search / Board & C-Suite, Technology, Media, Digital & Marketing, Accounting & Finance, Financial Services & Insurance, Cannabis, Startup, Data Science, Consumer, eCommerce & Retail, Operations & HR, Manufacturing, Supply Chain & Engineering, Legal & Professional Services, Pharmaceutical & Life Sciences, Non-Profit & Sustainability, and Sales. IQ PARTNERS has its head office in Toronto and operates internationally via Aravati Global Search Network. Click here to view current job openings and to register with us.