Counteroffers have become a popular way for employers to keep their top talent from being poached by other organizations. Replacing an employee who exits your company has never been more challenging. The competition for talent is fierce; it's a candidate's market, and the talent pool is limited.
As an employee, it's an ideal situation for you. There are plenty of options available for you to explore if you are willing to make a career move. If you choose to explore your options, you can expect your current employer will make a counteroffer. But you probably shouldn't accept it.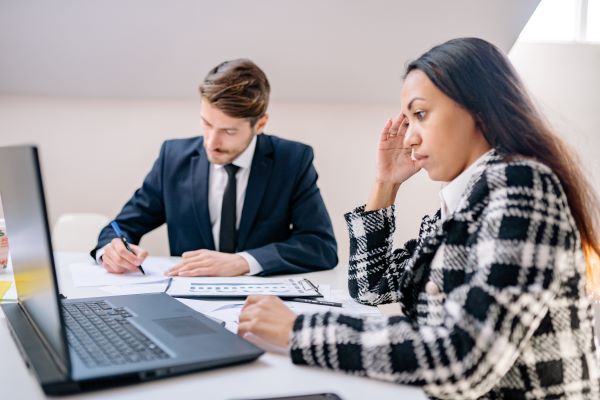 We get it, we're biased as a recruitment agency, but hear us out. Here are some important things to consider before you accept a counteroffer:
Counteroffers are reactive
By nature, a counteroffer is a reactive tactic. It's self-serving in the sense that your employer doesn't want to lose you. Your happiness is not always their main priority. They don't want to go through the process of trying to replace you.
Will things actually change?
There is a reason you started looking for a new job. Don't lose sight of this. Perhaps you felt underappreciated or you were not getting the opportunity to grow and show what you are capable of. Or perhaps, you feel as though you are underpaid. Will things change if you decide to stay? Maybe. But they could also very easily revert back to the way things were.
Is your relationship strained?
The odds are your employer may have some ill will because you wanted to leave. Even if you stay, there is a chance your relationship is damaged and will never be the same. They could question your motives, loyalty, and you may become expendable if the company needs to downsize.
Don't overlook the value of a new job opportunity
Sure, making a move is a risk. But it can also be extremely rewarding. It can be the move you need to make to take your career to the next level. It will be a new experience, you'll meet new people, and expand your professional network. Money aside, there are a lot of benefits to moving on.
Overall, counteroffers are great short-term solutions. Promises are made by employers and pay raises are common, but they rarely offer you the long-term fix you desire. It is a band-aid solution, and you will eventually find yourself unhappy and looking to make a move in the future.
Get More Insights on Our Recruiting Blog
9 Hard-to-Swallow Facts About the Current Job Market in Canada
Watch: Here's What Happens When You Accept a Counteroffer
I QUIT! The 3 Most Likely Times for Employees to Quit
IQ PARTNERS is an Executive Search & Recruitment firm supporting clients across the country. We help companies hire better, hire less & retain more. We have specialist teams of recruiters in Executive Search / Board & C-Suite, Technology, Media, Digital & Marketing, Accounting & Finance, Financial Services & Insurance, Cannabis, Startup, Data Science, Consumer, eCommerce & Retail, Operations & HR, Manufacturing, Supply Chain & Engineering, Legal & Professional Services, Pharmaceutical & Life Sciences, Non-Profit & Sustainability, and Sales. Click here to view current job openings and to register with us.