People are returning to the office. Some people are happy about it, others are not. As an employer, you want to ensure your people are ready to come back to the office.
Many companies have been going out of their way to offer perks to their employees upon returning to work in person in response to a negative reaction to mandatory return-to-office policies. In most cases, employees want the perk of all perks – to be able to continue to work from home at least a few days per week.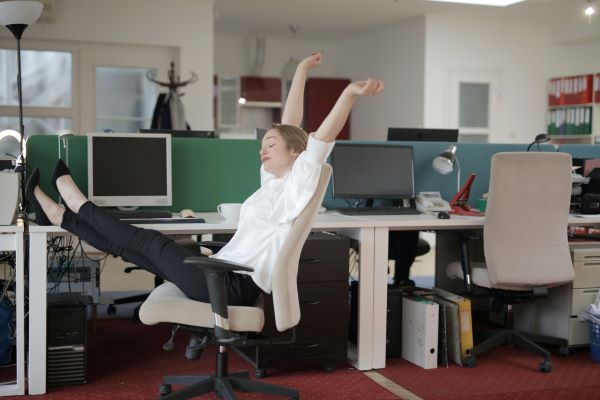 Google is a prime example of the common situation employers are dealing with. Jennifer Elias on CNBC.com explains:
"Google implemented a return-to-office policy starting in early April, requiring employees to go to physical facilities at least three days a week. Staffers pushed back on the mandate and the prospect of navigating traffic jams after working efficiently for so long at home while the company enjoyed some of its fastest revenue growth of the past 15 years."
In typical Google fashion, they are going above and beyond to welcome their people back to the office. They recently held a free return-to-office (RTO) concert featuring Lizzo for thousands of their employees.
We're not saying you have to go to this extent to welcome your team back to in-person work. But offering some perks can help ease the transition back to pre-pandemic work. People are still reluctant to come back to the office.
Remote work is a major sticking point for workers
We've found that remote work is a MAJOR point of contention for candidates. They want the ability to continue to work from home at least some of the time. People have gotten comfortable working from home. They can be just as efficient, and they certainly don't miss the daily commute. With inflation and gas prices through the roof, working at home also saves them money.
Hybrid hours are becoming a deal-breaker
Offering hybrid hours has become a must if employers hope to land top talent in their industry. Companies that aren't offering at least a hybrid work model are repelling most candidates from even considering the job. Considering the challenges companies are facing trying to fill open positions, you almost have to offer hybrid. It's a perk people want, and if you can't offer it, they won't work for you.
Get More Recruiting Insights on Our Blog
Watch: Cool Office Perks Aren't Enough to Hire Young Talent Anymore
6 Reasons Why Employee Well-being Should Be Your Main Goal as a Manager
5 Simple Ways to Make Your Workplace More Flexible Post-COVID
IQ PARTNERS is an Executive Search & Recruitment firm supporting clients across the country. We help companies hire better, hire less & retain more. We have specialist teams of recruiters in Executive Search / Board & C-Suite, Technology, Media, Digital & Marketing, Accounting & Finance, Financial Services & Insurance, Cannabis, Startup, Data Science, Consumer, eCommerce & Retail, Operations & HR, Manufacturing, Supply Chain & Engineering, Legal & Professional Services, Pharmaceutical & Life Sciences, Non-Profit & Sustainability, and Sales. Click here to view current job openings and to register with us.