The current job market is one of the most unique we've seen in some time. The combination of a pandemic, changing working conditions, the post-pandemic economy, high inflation, and many other factors have created a strong candidate market. There are thousands of open positions and many companies are struggling to hire.
The same holds true for executive search in Toronto. We recently spoke to our recruitment team to get their insights about the current job market. Here is what they have to say: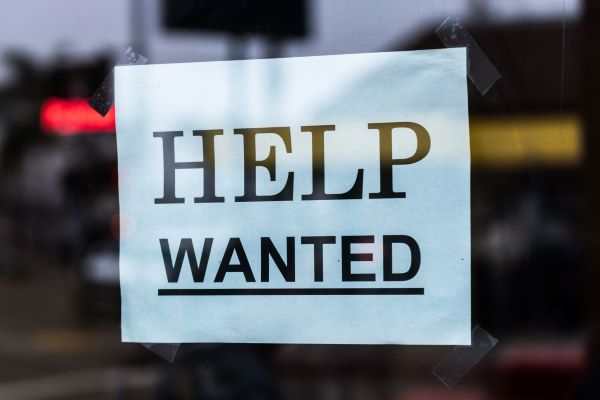 Things are moving really fast
Everything about the job market is moving at lightning speed. Recruitment times have been shortened, candidates are making snap decisions and entering the job market, and most people are at least considering making a move. Companies need to have fast and effective recruitment and retention strategies in place to compete for talent.
You may not get your #1 candidate
Getting your number one candidate has become more challenging. You can no longer focus on a single candidate and recruit them for an open position. You need to cast a wider net and recruit knowing that your preferred candidate could get snapped up by another company. Candidates are also less willing to settle, so if you don't offer what they want, they'll move on.
Salary expectations are rising rapidly
Demand for top talent is high. With increased demand comes higher compensation to successfully recruit candidates. We are seeing a similar trend akin to the housing market. Fewer top candidates are driving up the asking price. This means higher salaries for those who are on the market.
You are going to have to pay up if you want to be in the game. Generally, you should plan to provide a 10% raise or more to incentivize someone to leave their current position. This is unless they are unemployed or woefully unhappy in their current job.
Realize that many people have or will receive 5-10% compensation increases due to inflation. So, in reality, it could require a 15-20% raise to move someone.
Candidates expect flexibility
Now that everyone has got a taste of what it's like to work remotely, work-from-home flexibility is the top perk candidates want and expect. In some cases, it is more important than compensation (but compensation is still important!) If you don't offer some type of hybrid work arrangement, you will lose out on a portion of candidates right away.
You need to be creative to lure top talent
Generic recruiting strategies and pitches are less effective. Companies need to become increasingly creative in order to attract top talent. You need to be able to offer something truly unique to beat out other companies for the best talent in your industry. So get creative!
Expect counteroffers
Counteroffers have never been more utilized than they are right now. Companies are more open to using them because they know the challenges of trying to replace talent. Remember, it's cheaper to retain someone than it is to replace them!
The issues with counteroffers remain
Even if you use counteroffers to appease an employee now, the underlying issues remain. While they are effective in solving short-term pain, they usually only defer a candidate's eventual departure. Focus on retention strategies so you don't get to this point with your employees.
Recruiter relationships
Unfortunately, the current market conditions are making it more challenging for recruiters to work as closely with candidates as they may have previously. There is simply less time for recruiters to build deep relationships with candidates, as companies are looking to fill open positions as quickly as possible.
Post-Covid recruitment is not the same as pre-Covid recruitment
The market has significantly shifted, and companies need to pivot if they hope to attract top talent. You can't rely on the same tactics you used prior to the pandemic. It is a candidates' market, and they are in the position to dictate where they want to work.
Read More From Our Executive Search Blog
Trouble Hiring in This Market? Here's What Candidates Are Looking For in 2022
How Do You Recruit Executives? Lessons From 20 Years of Search
4 Ways to Take Advantage of the Technology Recruitment Crunch in 2022
IQ PARTNERS is an Executive Search & Recruitment firm supporting clients across the country. We help companies hire better, hire less & retain more. We have specialist teams of recruiters in Executive Search / Board & C-Suite, Technology, Media, Digital & Marketing, Accounting & Finance, Financial Services & Insurance, Cannabis, Startup, Data Science, Consumer, eCommerce & Retail, Operations & HR, Manufacturing, Supply Chain & Engineering, Legal & Professional Services, Pharmaceutical & Life Sciences, Non-Profit & Sustainability, and Sales. Click here to view current job openings and to register with us.