Is your company having challenges hiring in this market? You share this with countless companies across most industries in Canada today.
The pandemic and the resulting Great Resignation have had a profound impact on the job market. There are literally thousands of available positions right now. There are open jobs at all experience levels—from entry-level to executive positions—that are open. Why are we in this position?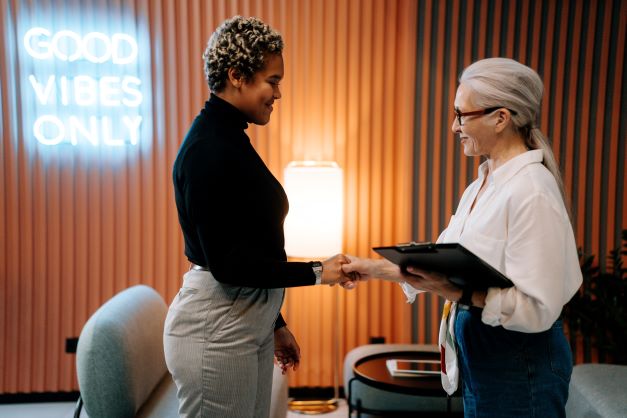 Candidates are no longer willing to settle. They are in a position of strength. They have options, and they are using their leverage to be picky and choose new roles on their terms.
As an employer, it's essential for you to have a deeper understanding of what candidates are looking for in 2022. We have you covered below.
What Are Candidates Looking For in 2022?
Candidates in 2022 have a more specific list of expectations for employers. A lot of these should come as no surprise, considering how much attention these topics have been given recently:
Remote work: Remote roles have become a top priority for many job seekers. People were forced to work from home out of necessity, but it proved that people can be as productive when working from home.
Flexibility: Not all candidates want to work from home. But the vast majority want greater flexibility in the hours they work. This could mean a hybrid of working from home and at the office. Or having more flexible hours during the day. This is not a result of the pandemic. Many people have been looking for greater job flexibility long before COVID was around.
They want opportunity: Candidates want to work for employers who are willing to invest in them. They are willing to put the work in to grow and evolve their skills if given the opportunity. People are no longer willing to follow the status quo and sit in the same position for years without advancement.
A focus on overall wellness: Candidates want to work for employers who promote an organizational culture focused on wellness. They want access to wellness programs and benefits that promote a healthy lifestyle – personally and professionally.
Get more hiring advice from our expert recruiters
Candidates Asking About a 4-Day Work Week? Trendy Friend or Fearsome Foe?
5 Simple Ways to Make Your Workplace More Flexible Post-COVID
6 Reasons Why Employee Well-being Should Be Your Main Goal as a Manager
IQ PARTNERS is an Executive Search & Recruitment firm supporting clients across the country. We help companies hire better, hire less & retain more. We have specialist teams of recruiters in Executive Search / Board & C-Suite, Technology, Media, Digital & Marketing, Accounting & Finance, Financial Services & Insurance, Cannabis, Startup, Data Science, Consumer, eCommerce & Retail, Operations & HR, Manufacturing, Supply Chain & Engineering, Legal & Professional Services, Pharmaceutical & Life Sciences, Non-Profit & Sustainability, and Sales. Click here to view current job openings and to register with us.