Are you being paid enough? A common reason for people to consider making a career move is to make more money. But when you start looking for a job, it can be challenging to know how much money to ask for. This can happen for several reasons. Maybe you've been in the same role for many years. Or today, we're in the midst of a hot job market where employers are having challenges recruiting talent.
"What should my salary be?" is a common question job candidates are asking themselves. You should always know your worth before entering a conversation about compensation with an employer. Below we'll talk about ways to identify current salary trends and talk about how a recruiter can help you figure out what your salary should be in this hot job market.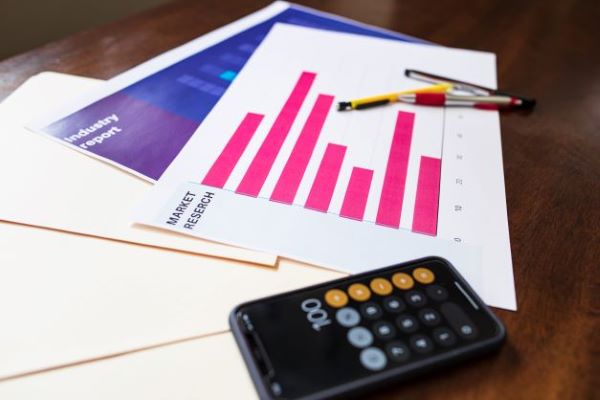 How to research current salary trends
You should have an idea of where you stand on the salary scale compared to other people with similar experience and skills in your industry. The number will change over time. Right now, salaries are trending up as a response to increased demand for talent. Here are some ways to identify your salary range:
Look at job listings online: Take a look at current job listings online that fall within your area of expertise.
Google search: A quick search online will bring up a number of tools that will give you salary information for your job in your region.
Read the news: Stay up to date with news about recruiting, hiring, and the economy.
Talk with co-workers: Are you making less than other people on your team? Talk with co-workers and people within your professional network who work in similar jobs at different companies.
How a recruiter can help you figure out what your salary should be
Working with a recruiter is a great resource to help you with your job search. They can not only help connect you to employers who are hiring, but they can also provide you with insights that you can use when going through the hiring process.
They have compensation data from a variety of companies
They are up to date on the latest salary and compensation trends
They work with other professionals in similar situations to yourself
They know what companies are willing to pay and what the market will yield
It is important to have a realistic salary expectation when looking for a job. If you ask for an unrealistic amount, you'll be out of the running. But you also don't want to shortchange yourself. Ask for too little, and you could be leaving money on the table. Working with a recruiter can help ensure you command a salary that is in the fair market value range, given your skills, experience, and the demand for people with your abilities within your industry.
Get more salary advice on our recruitment blog
Jobs That Increased Entry Level Salary Last Year
In an Interview, When Is the Ideal Time to Negotiate Salary?
5 Questions You Should Ask a Headhunter About the Job
IQ PARTNERS is an Executive Search & Recruitment firm supporting clients across the country. We help companies hire better, hire less & retain more. We have specialist teams of recruiters in Executive Search / Board & C-Suite, Technology, Media, Digital & Marketing, Accounting & Finance, Financial Services & Insurance, Cannabis, Startup, Data Science, Consumer, eCommerce & Retail, Operations & HR, Manufacturing, Supply Chain & Engineering, Legal & Professional Services, Pharmaceutical & Life Sciences, Non-Profit & Sustainability, and Sales. Click here to view current job openings and to register with us.