Hiring is challenging at the best of times, but it's even more important when your company is just starting out. As a startup business, every hire you make can have a significant impact on your company's progress. Hire the right people and your company can take off. But make a few hiring mistakes, and it can impair your company's ability to grow as you have projected.
It's imperative you find linchpin employees for your startup in your early years of operations.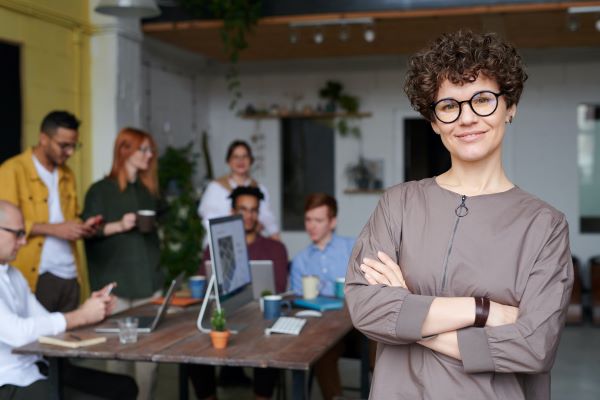 What is a linchpin employee?
A linchpin employee is an individual who is vital to the operations of your company. Some would refer to them as the glue that holds things together. They are someone who understands the ins and outs of their jobs and have extensive knowledge of the company's operations.
What are the key traits of a linchpin employee?
A linchpin employee can take on many forms. They can be part of the management structure or work in many other facets of the company. Here are some of the traits that define them:
They have the greater good of the company at heart
They solve problems that others cannot see
They always find a way to get things done
They continue to define and redefine their role
They seek out new challenges and are always looking for ways to improve
Overall, they can be a person who is considered indispensable. They are someone who, if they left, you would have a challenge replacing.
How do you find linchpin employees for your startup?
The ability to find a linchpin employee can give your startup a significant boost. So, how do you find them?
Identify what a linchpin employee means for you: Which traits and skills do a key employee need to possess?
What do you value? What are your company standards? What beliefs do you envision a future employee having? What types of beliefs do you expect candidates to possess?
Do they already exist in your organization? Sometimes, a future linchpin employee already exists in your company. They just haven't been given the opportunity to show what they can accomplish. Give people the chance to grow their skills and ability to leverage their strengths.
Finding a linchpin employee is not an easy process. Sometimes, the candidates are obvious and other times, some people come out of nowhere to be one of your best people. Always be on the lookout for the next invaluable piece that can help take your startup to the next level.
Get More Advice From Our Toronto Startup Recruiters
How to Conduct an Interview as a Startup Employer
What's the Difference Between a Startup and a Scaleup?
When to Install Your First HR Hire as a Startup
IQ PARTNERS is an Executive Search & Recruitment firm supporting clients across the country. We help companies hire better, hire less & retain more. We have specialist teams of recruiters in Executive Search / Board & C-Suite, Technology, Media, Digital & Marketing, Accounting & Finance, Financial Services & Insurance, Cannabis, Startup, Data Science, Consumer, eCommerce & Retail, Operations & HR, Manufacturing, Supply Chain & Engineering, Legal & Professional Services, Pharmaceutical & Life Sciences, Non-Profit & Sustainability, and Sales. Click here to view current job openings and to register with us.