The type of organization you work for can have a big impact on your career development. Many people are proponents of working for large companies, while others are more inclined to work for a startup.
Working for a new company can be a risky but also very rewarding for many reasons. Find the right company, and you can gain invaluable experience. Get hired by the wrong company, and you could get caught up in a sinking ship before it even had the opportunity to float.
One distinction you should make when considering working for a newer organization is whether or not they are a startup or a scaleup. The difference can have an impact on your career, job security, and many other factors.
What Is a Startup?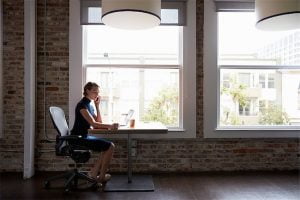 A startup is a company in its infancy. It is in the early stages of development. They are still working on defining their products and services, and trying to figure out who their customers are and how to serve them best. They may or may not be profitable, and there may still be many questions to answer about what the organization is and how your role fits into the big picture.
The big advantage of working for a startup is the experience. You will often have the opportunity to shape your role somewhat, have more input, and be able to get in at ground level.
However, you may also be required to take on multiple roles and work longer hours. You'll be expected to ramp up right away and jump right in, often without ideal guidance and training. Job stability could also be a factor.
What Is a Scaleup?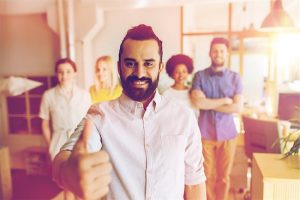 A scale-up company is more advanced than a startup. They have already proven there is a need and desire for their products and services in the marketplace and have had some success. The company is stable and sustainable, and your job may be well-defined.
There are a number of advantages of working with a scaleup:
The company is better defined
They have more funding and financial stability
Roles within the company tend to be better defined
There are usually systems and processes in place
You know who is in charge, who the leadership team is
Read More About Startups
Learn more about working for a startups by reading these insightful blog posts by our expert recruiters:
When to Install Your First HR Hire as a Startup
3 Ways Early-Stage Recruiters Add Value to Startups
5 Savvy Tips for Recruiting Top Talent as a Startup
IQ PARTNERS is an Executive Search & Recruitment firm supporting clients across the country. We help companies hire better, hire less & retain more. We have specialist teams of recruiters in Technology (IT), Accounting and Finance, Consumer Goods, eCommerce and Retail, Financial Services and Insurance, Startup, Cannabis, Big Data, B2B and Industrial, Operations and HR, Professional Services and Legal, Media, Digital and Marketing, Pharmaceutical and Life Sciences, Emerging Technology and Telecom, and  Sales. IQ PARTNERS has its head office in Toronto and operates internationally via Aravati Global Search Network. Click here to view current job openings and to register with us.