By Kelly Gauthier, Data Science Recruiter
Employees quit. In fact, more than half of all people have quit their jobs. According to a recent study, 60% of workers have quit or are thinking about quitting right now.
That is not good news for your organization, especially if you already have issues keeping top employees from leaving. While every person has their reasons for making a career move, it often boils down to a few common factors – many of which your organization has something to do with – and, no, it's not always about compensation.
It's Not About Money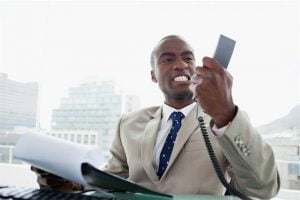 In most instances, people don't leave because of money. If this were the case, it would be a simple issue to fix. But your competitors have money, too. According to a recent survey, money was only a factor in 30% of cases. Money tends to be a sticking point in healthcare, marketing, sales, and HR.
Is Management the Issue?
Issues with management is another commonly cited reason people leave organizations. While it is true it can be difficult to work for a company when you don't have a strong relationship with your manager, only 19% of those surveyed said issues with their boss was their reason for quitting.
An Overlooked Reason for Quitting – Boredom and Long Hours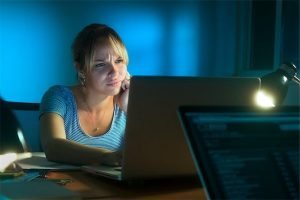 While a lot of the talk revolves around pay disparities and boss issues, an emerging issue many professionals have with their jobs is they are boring and the hours are too long. Not a good combination.
"Nobody wakes up one morning all of a sudden bored with their job, or feeling exhausted by endless hours," says Stacey Engle, an executive vice president at leadership-development consultants Fierce, on Fortune.
Rather, what she often sees in companies is that people quit "gradually, then suddenly. Someone's frustration with their position builds up and builds up over time, until they've just had it," she adds.
As an organization, it's important to make sure your employees are engaged, challenged, and have access to new opportunities, especially if they are required to work long hours. Have regular conversations with your employees, have a defined career path, and put the effort into better understanding what they would like to do, how they are motivated, and how they want to make a difference. Let their voices be heard.
Failure to do so could cause you to lose top talent to your competitors.
More About Why People Quit
The RIGHT Way to Quit Your Job Without Hurting Your Career
The WRONG Way to Quit Your Job – 4 Things NOT to Say When Leaving
I QUIT! The 3 Most Likely Times for Employees to Quit
IQ PARTNERS is an Executive Search & Recruitment firm supporting clients across the country. We help companies hire better, hire less & retain more. We have specialist teams of recruiters in Technology (IT), Accounting and Finance, Consumer Goods, eCommerce and Retail, Financial Services and Insurance, Startup, Cannabis, Big Data, B2B and Industrial, Operations and HR, Professional Services and Legal, Media, Digital and Marketing, Pharmaceutical and Life Sciences, Emerging Technology and Telecom, and  Sales. IQ PARTNERS has its head office in Toronto and operates internationally via Aravati Global Search Network. Click here to view current job openings and to register with us.