By Ross Campbell, Toronto Financial Recruiter
The financial industry is going through a transitional phase never seen before. Technology is changing the way organizations think about doing business, there are ever-changing industry regulations, and there is greater demand for better and more diverse service.
These innovations are changing traditional jobs, creating new roles, and now require finance professionals to have new skills that were never required in the past. Enter the era of the fintech professional – individuals with a strong background in finance, technology, and IT have promising new career opportunities offering new challenges and career paths.
Here we'll outline some of the top fintech jobs of the future – evolving positions, new roles never seen before, and hybrid roles that bring together finance and technology:
Compliance Experts
Technology is having a huge impact on finance industry rules and regulations. Jobs in regards to best practices, data security, and finance laws are on the rise. As regulations become stricter, expect to see more roles for compliance officers, risk managers, and compliance experts.
Blockchain Developer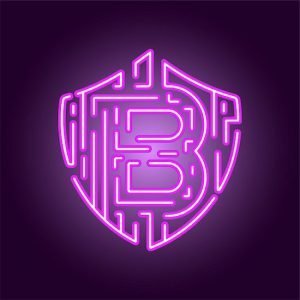 Professionals with blockchain development and programming skills are in very high demand today. Professionals with experience using Ripple, Solidity, and Hyperledger Fabric will have no trouble finding work.
Cybersecurity
Technology creates innovation, but it can also create another layer of risk. Hackers and online criminals are always targeting financial institutions to try to cash in. Therefore, cybersecurity experts are required to help companies protect their online assets, data, and presence. Cybercrimes are on the rise, and cyber security professionals will be tasked with managing and mitigating risks to fintech firms.
Data Specialist
Data is big business today. Companies are looking for data specialists and experts who can help gain access to new data sets to better understand their markets and customers. Look for roles such as data scientists, data analysts, and analytics specialists to be in demand within the industry.
Organizational Culture Champions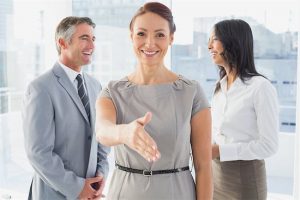 With so much innovation and change, it's vital for fintech companies to have an HR professional tasked with championing the company culture. Keeping the talent you've worked so hard to recruit is vital. Losing a top employee to a competitor can be a blow financially and culturally. Culture champions will help foster an environment where people want to work.
Learn More About Financial Careers
Learn more about the top jobs in finance, accounting, and fintech. Check out these blog posts for advice career tips and advice:
The 10 Highest Paying Jobs in Finance
Work In Finance? Lies You Should Remove from Your Resume Now
The Impact of Fintech on the Finance Industry
IQ PARTNERS is an Executive Search & Recruitment firm supporting clients across the country. We help companies hire better, hire less & retain more. We have specialist teams of recruiters in Technology (IT), Accounting and Finance, Consumer Goods, eCommerce and Retail, Financial Services and Insurance, Startup, Cannabis, Big Data, B2B and Industrial, Operations and HR, Professional Services and Legal, Media, Digital and Marketing, Pharmaceutical and Life Sciences, Emerging Technology and Telecom, and  Sales. IQ PARTNERS has its head office in Toronto and operates internationally via Aravati Global Search Network. Click here to view current job openings and to register with us.