Diversity is a key success factor in business. Diverse organizations are inclusive, innovative, engaging, and understand how to leverage it. While many organizations continue to struggle with diversity, there are many others that are thriving.
A recent study by LinkedIn Talent Solutions provided case studies of companies that are leading the way.
Companies That Are Getting Diversity Right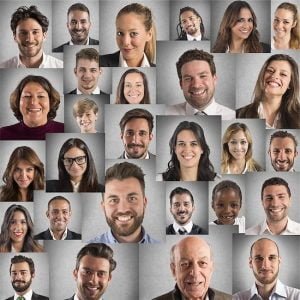 Walgreens, Lever, and Pandora are using innovative techniques to focus on and make their organizations as diverse as possible:
Walgreens
The company has business resources groups (BRGs). These are networks of employees who are committed to diversity recruiting, community engagement and employee training. These groups advocate for inclusive practices, sponsor quality programs, and seek out deeper customer insights.
Lever
Lever has a diversity and inclusion playbook they use to ensure balanced representation. They use inclusive job descriptions, give employees a voice, exclude photos from job applications, are committed to fair compensation, and support action-oriented employee groups. 50% of the company workforce is female.
Pandora
At Pandora, diversity is embedded in what the company does. Women represent 49% of the organization. To achieve a diverse environment, the company offers bias and assumption training, advocates for community, shares employee stories, sponsors live events, and adds purpose to employee gatherings.
Diversity Tips to Create an Inclusive Culture
The study identified 6 diversity tips for organizations to live by based on the case studies from Walgreens, Lever, and Pandora. They are:
Use inclusive language on job descriptions.
Empower employees. Let them share their stories.
Promote inclusion. Advocate for change.
Don't just have a diversity strategy. Make diversity part of everything your company does.
Get buy-in from the top. Get senior management involved.
Focus less on cultural fit. Seek to add new culture for greater diversity.
Diversity is a complex subject and there is no easy way to achieve it. Successful diverse organizations take steps daily to become more inclusive and aware of bias. Focusing on the little steps every day will help you achieve greater diversity overall.
More About Diversity in the Workplace
Learn more about the important role diversity plays in the workplace by reading these blogs from our expert recruiters:
4 Ways to Increase Diversity Through Improved Recruitment
The Importance of Diversity in the Workplace
5 Elements That Will Hurt Your Organizational Culture

IQ PARTNERS is an Executive Search & Recruitment firm supporting clients across the country. We help companies hire better, hire less & retain more. We have specialist teams of recruiters in Technology (IT), Accounting and Finance, Consumer Goods, eCommerce and Retail, Financial Services and Insurance, Startup, Cannabis, Big Data, B2B and Industrial, Operations and HR, Professional Services and Legal, Media, Digital and Marketing, Pharmaceutical and Life Sciences, Emerging Technology and Telecom, and  Sales. IQ PARTNERS has its head office in Toronto and operates internationally via Aravati Global Search Network. Click here to view current job openings and to register with us.