By Bruce Powell, Founder & Executive Recruiter
Recruiting and hiring highly skilled professionals and keeping them within your organization long term is the goal for organizations. An experienced team that is immersed in company culture and understands the business is a key success factor.
But we all know recruiting is challenging and making a quality hire each and every time is difficult. Employee turnover is more common than it's ever been. Not only is it more challenging to attract and hire top talent, it's never been more difficult to keep them.
Then there is the financial cost of employee turnover. It costs a lot more than just time to recruit candidates.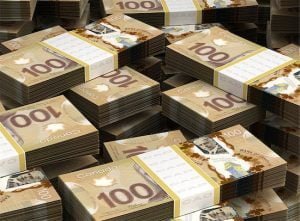 "Employee turnover is not just an issue for the human resources department. Operating units feel the pain of turnover in productivity, product quality and customer service," says Bill Conerly on Forbes.
Human Resources Costs
Here are some of the HR costs associated with employee turnover:
Exit interview
Termination of employee – cancellation of benefits, updating employee records
Advertising the newly available position
Resume review and interview process
Onboarding, training, and benefits
Productivity Costs
Here are some of the productivity and service costs associated with employee turnover:
A potential drop in production
Other employees taking on more work, working overtime to make up the gap
Certain activities don't get done until the new person is hired
Management investing time in new employee training, guidance and supervision
Lower initial productivity by new employees as they ramp up
Financial Costs
The actual financial cost of employee turnover will vary from company to company. Conerly estimates the financial costs of employee turnover based on the type of role:
"Off-the-shelf estimates are available, which might set the cost of an entry-level position turning over at 50 percent of salary; mid-level at 125 percent of salary; and senior executive over 200 percent of salary."
Many hiring managers have difficulty making the case for investing in employee retention programs. But when you make a case for the financial costs related to recruiting, HR, and productivity, the need to retain your current team from a cost perspective becomes clearer.
"Lower productivity and higher supervision costs are direct impacts on their performance. The finance people won't cheap-shot employee retention efforts when they have seen the real dollars and cents costs of employee turnover," says Conerly.
Learn More About Employee Turnover
Marketing Jobs Have the Highest Turnover Rate
Watch: 4 Crucial Ways to Reduce Employee Turnover
Why Do People Quit? Report Suggests 3 Key Factors Predict Employee Turnover
IQ PARTNERS is an Executive Search & Recruitment firm supporting clients across the country. We help companies hire better, hire less & retain more. We have specialist teams of recruiters in Technology (IT), Accounting and Finance, Consumer Goods, eCommerce and Retail, Financial Services and Insurance, Startup, Cannabis, Big Data, B2B and Industrial, Operations and HR, Professional Services and Legal, Media, Digital and Marketing, Pharmaceutical and Life Sciences, Emerging Technology and Telecom, and  Sales. IQ PARTNERS has its head office in Toronto and operates internationally via Aravati Global Search Network. Click here to view current job openings and to register with us.