By Bruce Powell, Founder & Executive Recruiter
People quit jobs every day – and for a variety of reasons. Some quit because they have found a new position, others quit because they no longer want to work for their current employer, and there are dozens of other reasons why people choose to give their notice and move on.
If your company is having issues with employee turnover, knowing why people are choosing to leave is vital if you want to correct the issue. The truth is that some of the reasons people have for quitting are well beyond your control and there isn't much you can do about it. But there are many reasons that are not outside your control, and you can do something about it.
According to a Glassdoor research report, there are a number of key factors that can predict employee turnover.
"Our findings suggest improved workplace culture, competitive base pay, and regular employee advancement into new roles is clearly associated with lower employee turnover," say Dr. Andrew Chamberlain and Morgan Smart, authors of the report.
3 Key Factors that Predict Employee Turnover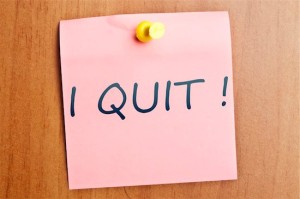 1. Company culture: Companies with a better overall rating, including a strong reputation for culture, are more likely to retain employees.
 2. Salary: The report found that a 10% increase in base pay raises the likelihood by 1.5 percent that the average employee will stay inside the company when moving to their next role.
 3. Job title: Job title stagnation hurts your company's ability to keep employees. The report found that for every additional 10 months an employee remains in a role with the same title, it makes them 1% more likely to leave the company to move up to their next position.
Factors That DO NOT Impact Employee Turnover
Interestingly enough, a number of other common factors thought to impact employee turnover were actually found to have NO impact:
work-life balance

senior leadership

compensation and benefits ratings
However, this is not to say they are not important for employee satisfaction, but they are not direct factors that could cause an employee to quit.
Other Employee Turnover Trends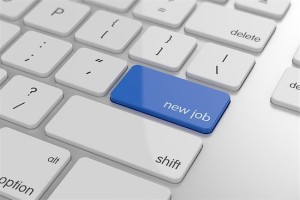 The report also identifies a number of general trends in regard to employee turnover:
Most employees leave their company when changing jobs: 73 percent were external moves to a new employer.
Most employees change jobs frequently: 69 percent of workers between ages 18 and 24 leave their employer within one year.
Some industries change jobs more often: Construction, real estate, logistics, accounting, and business services professionals change jobs more frequently. Government, media, and information technology professionals stay in jobs longer.
When people change jobs, they typically get a raise in pay: 63% of job moves resulted in a raise.
When workers quit, it's usually for a company with better culture
Learn more about why people quit by reading 5 Reasons Why Top Employees Quit.
IQ PARTNERS is an Executive Search & Recruitment firm supporting clients across the country. We help companies hire better, hire less & retain more. We have specialist teams of recruiters in Financial Services & Insurance, Marketing Communications & Media, Emerging Tech & Telecom, Consumer Goods & Retail, B2B & Industrial, Technology, Accounting & Finance, HR & Operations and Mining & Engineering. IQ PARTNERS has its head office in Toronto and operates internationally via Aravati Global Search Network. Click here to view current job openings and to register with us.