Outside of the obvious reason of needing to fill a vacancy, there are other situations where a headhunter can be a valuable resource in your search for a job candidate. They are outlined below:
Situations When You Should Use a Headhunter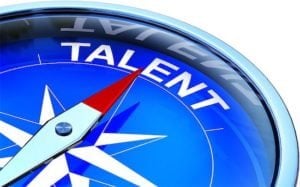 1. You are stuck in a hiring rut: Are your job ads not generating the type of candidates you want? Are you generating less interest than you anticipated? Are you noticing that your pool of candidates is dwindling and lacking the necessary experience and skillsets? Recruiters can inject some life into stagnant hiring efforts and help you broaden your search.
2. You are looking to fill a high profile position: Filling a high level or special role within your organization can be challenging. It's more difficult to find qualified candidates, and you want to make sure you find the right person for the position. Recruiters are experts at search. They have contacts that you are not privy to, and they have the resources and network to find candidates to fill high-level positions.
3. You operate in an industry that typically uses headhunters: There are many industries (business, marketing, finance) where recruiters play a large role in the recruitment process, typically due to a shortage of qualified candidates. Why buck the trend? Use a headhunter to help you attract the best talent in your industry.
4. Your internal recruiters are not getting the job done: Is your HR department having difficulty generating good quality leads? Are they taking longer than you would like to execute the hiring process? It might be time to look for some outside help to improve your company's hiring capabilities.
5. You lack the resources internally: Whether it's lack of manpower, resources, knowledge or processes, these can all get in the way of finding great candidates.
6. You lack industry connections: This is common among small businesses, start-ups and companies that have recently relocated. Lacking connections within your industry could impede your ability to find and connect with top talent.
Benefits of Using a Headhunter in These Situations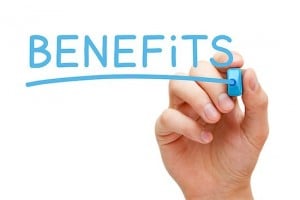 1. You reduce the cost to hire
2. Headhunters increase hiring efficiency
3. Headhunters eliminate the "tire kicker" candidates
4. They can find candidates you don't have access to
5. Your management and HR can focus on business as usual
6. You will learn how to become more efficient when hiring
Ready to kick your hiring process into high gear? Read 3 Key Ways to Get the Most Out of Working with a Headhunter. Check out our Dealing with a Headhunter blog posts where common questions are answered by our Toronto headhunters.
……………………………………………………
IQ PARTNERS is an Executive Search & Recruitment firm with offices in Toronto and Vancouver. We help companies hire better, hire less & retain more. We have specialist teams of recruiters in Financial Services & Insurance, Marketing Communications & Media, Emerging Tech & Telecom, Consumer Goods & Retail, B2B & Industrial, Technology, Accounting & Finance, HR & Operations and Mining & Engineering. IQ PARTNERS has its head office in Toronto and operates internationally via Aravati Global Search Network. Click here to view current job openings and to register with us.