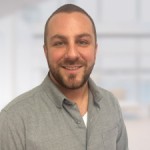 By Adrian Robinson, Toronto Marketing Recruiter
Only a few decades ago, applying for a job meant reaching for the classifieds and dusting off the old typewriter and fax machine.  Needless to say, things have changed… and the resume and hiring process are constantly evolving.  To help you keep up, I've outlined to the top 6 ways resumes have changed and what you need to know before your next job search.
1. The one-size-fits-all resume is dead.
It used to be that the resume was a catch-all document; an overview of the skills and responsibilities of your previous roles.  For better or worse, the era of the one-size-fits-all resume is over.  Due to the rise of applicant tracking systems, you must tailor your resume for each role you apply to using targeted keywords – your skills and achievements that are also relevant to the position you're applying to.
Do This: Look for keywords in the job description and make sure to use them in your resume.
2. The LinkedIn effect.
Employers used to rely on your resume to find out most everything about you.  With the rise of the internet and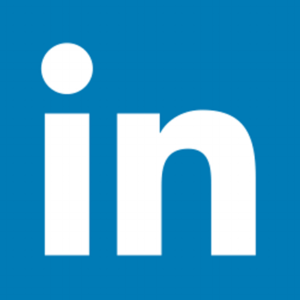 social media, employers can (and do) use all the tools at their disposal to learn about you.  LinkedIn is often a hiring manager or headhunter's first impression of you professionally, and in fact your LinkedIn profile and activity may be the reason you do or don't get a call about a job.
Do This: Make sure to optimize your profile with keywords, keep your profile up to date, join groups, and stay active with regular posts and comments.
3. Social media.
On the topic of social media, think about everything the internet has to say about you as your "online profile" made up of what you do and say online, the people you follow on social media, articles you've written, groups you're a part of, pictures you may be tagged in, and so on.  A quick Google search or follow on social media can turn up a lot about you.
Do This: I know it can sound daunting, but please don't panic and go deleting all of your social media accounts.  In fact, an online presence can really help headhunters and hiring managers find you.  Rather, remember to align your social media with your resume and be aware of what's out there.
4. Demonstrate, demonstrate, demonstrate.
Don't tell me what you did, demonstrate what you achieved.  Gone are the days where you could update your resume by copy & pasting the skills and responsibilities from your last role's job description.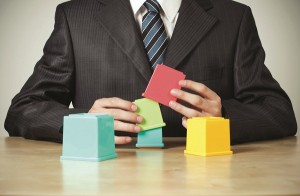 Good resumes today demonstrate what exactly you accomplished in your past roles using measurable statistics.  This "show, don't tell" philosophy is on the rise, and for many employers and industries it continues throughout the hiring process, including technical and personality testing.  Many employers even simulate real on-the-job scenarios in the interview; i.e. here is the problem, how would you solve it?
Do This: Demonstrate your achievements.  Use statistics and avoid buzzwords.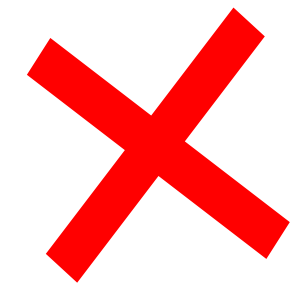 Was a team-player, providing customer service to our clients using superior verbal and written communication skills.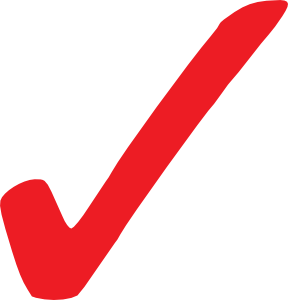 Initiated daily meetings between the customer service team and other departments to make sure that all known customer issues were being addressed.  Decreased negative feedback in customer satisfaction surveys by 58%.
5. Yeah, but what can you do for me?
Resumes used to begin with an "Objective" section where the job applicant outlined their career goals; i.e. seeking a challenging opportunity in the IT industry with the opportunity for growth.  The problem?  Employers don't care what they can do for your career, they want to know what you can do for their business.
Do This: Begin your resume with a "Summary" to demonstrate what value you can bring to the position.  Again, use specific examples of your achievements and experience.
6. Consider infographics.
Resumes used to be formulaic, but now there are thousands of resume design templates to choose from in most word processors and on the internet.  Some job seekers are even opting for an entirely visual or infographic resume, like these.
Do This: Yes, it's becoming more acceptable to personalize your resume (and it's a great way to stand out) BUT know your audience.  If you're applying to a management position at a major bank, stick to the standard formula.  If you're a graphic designer, for example, consider adding some design to your resume.
Warning: Keep in mind that while infographics look good they can negatively affect resume parsers in recruiting systems.
The resume and hiring process are constantly evolving, and the changes can be hard to navigate… especially if it's been a while since you've been "out there".  Before your next job search, use this guide to help you optimize your resume and online profile for 2015 and beyond.
………………………………………….
Click here for more resume and job search advice from a headhunter.  Also, learn more about Toronto Marketing Recruiter Adrian Robinson and connect with him on LinkedIn.
IQ PARTNERS is an Executive Search & Recruitment firm with offices in Toronto and Vancouver. We help companies hire better, hire less & retain more. We have teams of specialist recruiters in Financial Services & Insurance, Marketing Communications & Media, Emerging Tech & Telecom, Consumer Goods & Retail, B2B & Industrial, Technology, Accounting & Finance, HR & Operations, Mining & Engineering, Life Sciences, and Construction, Property & Real Estate. IQ PARTNERS has its head office in Toronto and operates internationally via Aravati Global Search Network. Click here to view current job openings and to register with us.