Is it just us or have there been a lot of trends in the employment industry lately? There's been the great resignation, quiet quitting, and quiet hiring, to name a few. The latest our Toronto recruiters have come across are "lazy girl jobs." This is the latest trend that is making the rounds on TikTok. Below we'll explain what it is and if there is anything for employers to be concerned about.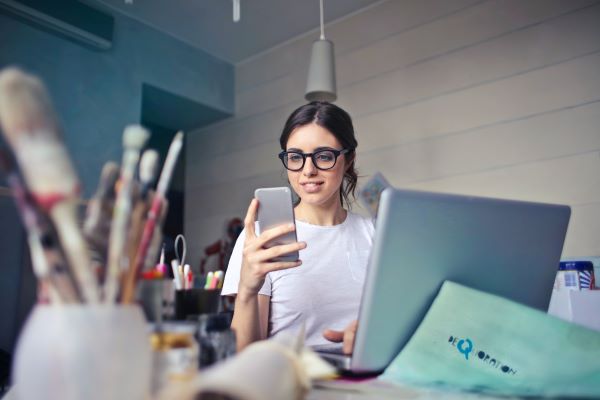 What are lazy girl jobs?
Lazy girl jobs is the latest viral TikTok trend. It's about women in their early 20s to 30s who are content with their easy job. These women are in jobs they describe as being cushy and not stressful. The jobs are comprised of tasks that are not demanding, don't involve extra effort, or overtime, and are mostly done partially or completely remotely. They involve answering emails, basic data input, and other simple administrative tasks.
Essentially the trend is about boasting getting paid well to do a job that is not challenging. They are low-stress and low-effort positions.
Lazy girl jobs is a quiet quitting redux, with a new gendered spin," says Jo Constantz," on Bloomberg.com.
"Both buzzwords describe concepts that have been around forever — work-life balance or slacking off, take your pick — in purposefully provocative terms. (Americans tend to pride themselves on a strong work ethic, so the words "quitting" and "lazy" really push buttons.)," she adds.
So, it's easy to see why some employers have reservations about this trend. Companies want employees who put in an honest effort.
What the lazy girl jobs trend is really all about
The person who coined the term, Gabrielle Judge, says the concept is actually not about being lazy at your job. It's not about doing as little as possible and cutting corners.
The movement is about choosing to opt out of the hustle culture and not feeling the pressure to have a job that forces you to work long hours and make concessions for other parts of your life. It's about choosing to prioritize yourself and choose a job that fits within the life you want to live. In other words, work-life balance.
You have a job where you can live comfortably, have balance, and feel as though you have a good flow. You're not in a job where you might have to work overtime or meet tight deadlines. You can come to work, do your job and clock out at the end of the day. When you leave the office, you can forget about work until the next day.
From the sounds of things, this is another trend that is work-life balance rebranded.
More Blogs on Recent Trends by our Toronto Recruiters
Is "The Great Resignation" Over?
You've Heard of "Quiet Quitting" but What About "Quiet Firing"? 10 Signs It's Happening to You
Will Remote Work Lead to "the Uberization of the Workforce"?
IQ PARTNERS is an Executive Search & Recruitment firm supporting clients across Canada and internationally. We help companies hire better, hire less & retain more. We have specialist teams of recruiters in Executive Search / Board & C-Suite, Technology, Media, Digital & Marketing, Accounting & Finance, Financial Services & Insurance, Startup, Data Science, Consumer, eCommerce & Retail, HR, Manufacturing, Supply Chain & Engineering, Construction & Engineering, Legal & Professional Services, Pharmaceutical & Life Sciences, and Sales. Click here to view current job openings and to register with us.