There has been a lot of talk about the impact of companies mandating employees to return to the office full-time. Many have speculated that companies that took a hardline may run into pushback from employees.
Well, the data is in! Companies mandating office returns are struggling to recruit and retain employees.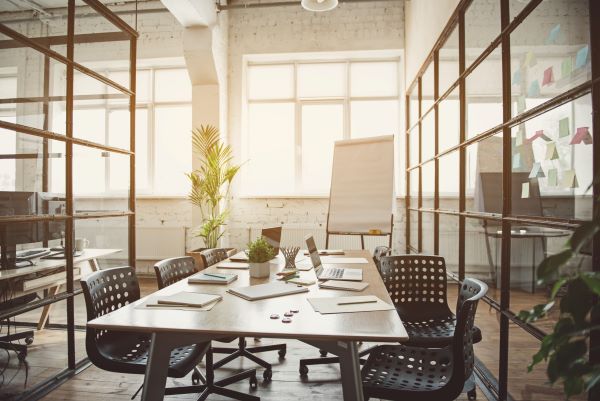 72% Of Companies Surveyed Say They Have Mandated Office Returns – But Are Struggling With Recruiting
According to a new report by Unispace, Returning for Good, companies that have mandated a return to the office are experiencing recruiting and retention issues.
As summarized by Sheryl Estrada from Yahoo! finance:
"Unispace finds that 72% of companies surveyed say they have mandated office returns, and almost half (42%) now report a higher level of employee attrition than anticipated. In addition, 29% are struggling to recruit altogether. The study combines the results of an April survey of 9,500 employees and 6,650 employers from 17 countries and 14 industries, including banking and insurance."
Many other employers prefer people come back to the office. According to the report, an additional 20% of companies don't have an explicit mandate but strongly recommend employees return to the workplace. But, considering the results of this survey, they may want to reconsider.
Employees Are Reluctant to Return
The survey found that 51% of workers are reluctant to go back. This is the same for people facing mandated returns as well as those with the option to work from home. How people feel about the office is also affected by a company's decision to mandate a return. The top feelings about the office are happy (31%), motivated (30%), and excited (27%). However, all three of these feelings decrease for those with mandated office returns (27%, 26%, and 22% respectively).
Mandating Affects Recruitment and Retention
The decision to require a return to the office is affecting recruitment. Out of the employers surveyed, 29% who enforced a mandatory return-to-office policy have reported increased difficulty in recruitment. The requirement for employees to be in the office on specific days is negatively affecting both hiring new personnel and retaining existing ones. To prevent the potential loss of valuable employees and recruitment challenges, businesses must find a suitable equilibrium between remote work and in-office presence.
Has your company mandated a return to the office? Are you struggling to recruit and retain your top talent? If you are, reach out to our executive search team.
Read More About Executive Search in Toronto
Should Employees Be Compensated for Returning to the Office?
Does Your Company Need a Head of Flexible Work?
Will Remote Work Lead to "the Uberization of the Workforce"?
IQ PARTNERS is an Executive Search & Recruitment firm supporting clients across Canada and internationally. We help companies hire better, hire less & retain more. We have specialist teams of recruiters in Executive Search / Board & C-Suite, Technology, Media, Digital & Marketing, Accounting & Finance, Financial Services & Insurance, Startup, Data Science, Consumer, eCommerce & Retail, HR, Manufacturing, Supply Chain & Engineering, Construction & Engineering, Legal & Professional Services, Pharmaceutical & Life Sciences, and Sales. Click here to view current job openings and to register with us.