Since we were kids, we were always encouraged to play well with others. We were told to put the team first and get along with our teammates. There has always been a huge emphasis on this in the work world, as well.
You see job ads all the time that are looking to add a new "team member." Companies want to hire people who put the team first. They want people who will be a good fit for the team. They want people that fit the company culture.
It makes sense to have a team of team players. In fact, according to a survey by National Association of Colleges and Employers, 78% of employers seek candidates who demonstrate strong teamwork.
Knowing this, it makes sense for candidates to emphasize their experience and ability to be a team player, right? Actually, no. New research suggests emphasizing being a team player can decrease your hireability by 50.8%!
Why Stating You Are a Team Player Can Hurt Your Chances of Getting Hired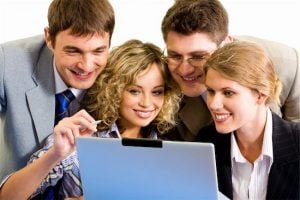 The issue is not actually the fact you are a good team player and can thrive in a team environment. The issue is with how focusing too much on being a team player in your resume can make you look passive and make you appear to be a weaker candidate.
"We saw that if you are a team player, if you've collaborated with teams or if you've worked with teams, it's good to mention it once," Kushal Chakrabarti said on mic.com. "But if you mention it more than two or three times, they make the resume sound really weak."
Words That Convey You Are a Team Player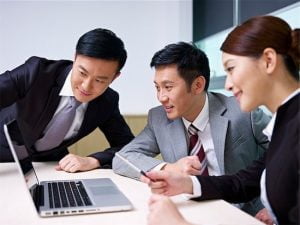 The phrase "team player" is so overused today that it has become generic and lost its meaning. Many recruiters and hiring companies don't like to see it on resumes.
Avoid using too many words or phrases that communicate you are a team player. Common words to use sparingly include:
Team first
Teammate
Collaborative/collaborate
Assisted
Rather than just say you are a team player, use your experience, skills, and qualifications to show how you are a team player. Answer "How am I a team player?" in your resume.
Get More Job Search Advice
Check out these insightful blog posts from our headhunters to boost your job search:
10 Tips to Crush Your Next Video Job Interview
4 Ways to Take the Stress Out of Your Job Search
3 Tips for Dealing with Job Search Rejection
IQ PARTNERS is an Executive Search & Recruitment firm supporting clients across the country. We help companies hire better, hire less & retain more. We have specialist teams of recruiters in Technology (IT), Accounting and Finance, Consumer Goods, eCommerce and Retail, Financial Services and Insurance, Startup, B2B and Industrial, Operations and HR, Professional Services and Legal, Media, Digital and Marketing, Pharmaceutical and Life Sciences, Emerging Technology and Telecom, and  Sales. IQ PARTNERS has its head office in Toronto and operates internationally via Aravati Global Search Network. Click here to view current job openings and to register with us.