Technology workers play an essential role in the modern workplace. They are involved in daily operations from strategy to operations, security, e-commerce, marketing, and more. With so much demand for tech workers, it's no surprise the market for this talent is red hot. Top talent can be hard to come by right now. If you want to have a chance to recruit the best candidates in this area, you need to understand what is important to them.
A survey from Stack Overflow recently looked at the motivations for developers and other IT talent to switch jobs and what they want from employers. With about half of those surveyed being willing to make a move, there is an opportunity for your organization.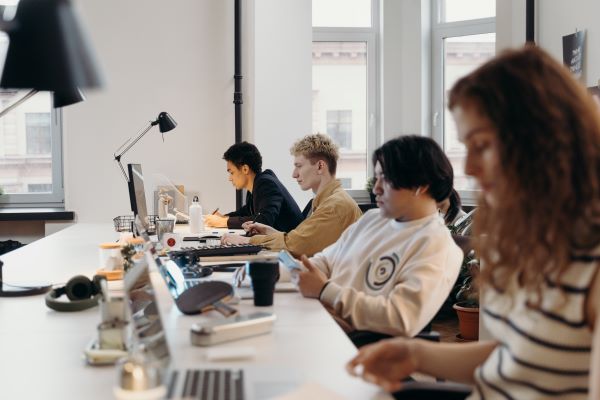 Our Toronto technology recruiters summarize some of the main things tech workers are looking for when searching for a new job, based on the survey:
Why tech talent is open to looking for a new job
About 75% of workers are open to new opportunities. Here are some of the reasons why they are open to making a move:
65% are looking for a better salary
39% want to work with new technologies
36% want a better work/life balance
35% are interested in professional growth and leadership opportunities
Comparing current and future employers
When considering job opportunities, most workers compare them to their current job.
When considering leaving, salary (69%), workplace flexibility (61%) and opportunities to learn (53%) top the list.
When considering staying, flexibility (65%), salary (59%), and opportunities to learn (56%) are the most important considerations.
What tech workers find unappealing
There are various factors that can make a company unappealing to tech workers. They include:
If you have to start and end your day at a specific time (56%)
If you don't provide the resources to help them do their job effectively (54%)
If you are expected to work at the office vs. having the flexibility to work remotely (50%)
Overall, flexibility, opportunities to learn, and access to the right technology for work are vital factors that technology workers value.
Get More Insights From Our Toronto Technology Recruiters on Our Blog
Canada's Tech Job Market Is About to Get EVEN Hotter Thanks to Facebook
4 Ways to Take Advantage of the Technology Recruitment Crunch in 2022
Tech Job Interview Coming Up? 3 Tips to Brush Up on Your Phone Interview Skills
IQ PARTNERS is an Executive Search & Recruitment firm supporting clients across the country. We help companies hire better, hire less & retain more. We have specialist teams of recruiters in Executive Search / Board & C-Suite, Technology, Media, Digital & Marketing, Accounting & Finance, Financial Services & Insurance, Cannabis, Startup, Data Science, Consumer, eCommerce & Retail, Operations & HR, Manufacturing, Supply Chain & Engineering, Legal & Professional Services, Pharmaceutical & Life Sciences, Non-Profit & Sustainability, and Sales. Click here to view current job openings and to register with us.