It's slim pickings for top talent today. Companies across all industries are struggling to find and recruit top talent. If your recruiting process is not strong, you'll face an uphill battle to find and hire people with the skills and experience your company needs to be successful.
Here are 4 ways to gain a competitive recruiting advantage in a tight job market:
1. Improve Your Recruiting Process Efficiency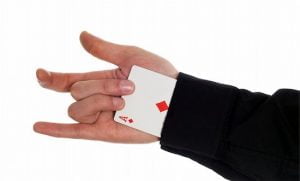 Having the ability to speed up the hiring process when you find the right candidate is a must. If you find a candidate who fits well with company culture and has the skill set you are looking for, you need to have the ability to offer them the job and hire them before competitors jump in and give the candidate more options.
2. Ramp Up Your Employee Referral Program
Word of mouth referrals can be highly effective. Your employees are a great resource to help you find qualified candidates. They know what it takes to do the job and they know people within the industry. We all know hiring can be expensive, so why not reward your employees if they can help you recruit a great candidate? Think about ways to make your employee referral program more attractive so that your team is willing to take part in the recruiting process.
3. Offer a Strong Compensation Package
With talent hard to come by, no matter how strong your recruiting process is, if you can't follow through with a strong compensation package, you risk losing candidates deep into the recruiting process. Developing a reputation for offering strong compensation is a great competitive advantage to have.
4. Create a Culture Where People Want to Work
Company culture is discussed a lot in recruiting circles and for a big reason. Candidates, especially younger professionals, place a lot of value in wanting to work for a company that has a strong employer brand, is known for taking care of its employees and offers a strong value system that is similar to their own. If you focus on creating a great culture, people are going to want to work for your company.
Get More Great Recruiting Advice
Check out these additional blog posts to get more tips and tricks to improve your recruiting process:
Watch: Cool Office Perks Aren't Enough to Hire Young Talent Anymore
4 Recruitment Marketing Trends ALL Companies Should Try
4 Ways to Reduce the Odds of Getting Ghosted by Job Candidates
IQ PARTNERS is an Executive Search & Recruitment firm supporting clients across the country. We help companies hire better, hire less & retain more. We have specialist teams of recruiters in Executive Search / Board & C-Suite, Technology, Media, Digital & Marketing, Accounting & Finance, Financial Services & Insurance, Cannabis, Startup, Data Science, Consumer, eCommerce & Retail, Operations & HR, Manufacturing, Supply Chain & Engineering, Legal & Professional Services, Pharmaceutical & Life Sciences, Non-Profit & Sustainability, and Sales. IQ PARTNERS has its head office in Toronto and operates internationally via Aravati Global Search Network. Click here to view current job openings and to register with us.